Sinead O'Connor, real name Shuhada' Sadaqat, was an Irish singer and musician.
But while Sinead O'Connor's career was going from strength to strength, the singer struggled to adjust to life in the limelight – and found it also took a toll on her romantic relationships.
Sinead made it down the aisle four times during her life.
Learn about her four marriages below.
Sinead And John Reynolds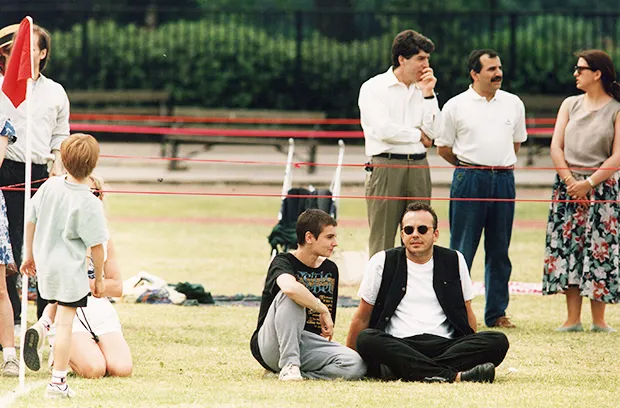 In 1987, she married music producer John Reynolds, with whom she collaborated on several albums. Together, they had one child, her eldest son, Jake Reynolds.
Unfortunately, their marriage only lasted four years until 1991.
Although their romantic relationship ended, Sinead and John went on to collaborate on a number of albums, including Sinéad's 2014 record.
Their son made Sinéad a grandmother for the first time in 2015.
Sinead O'Connor and John Waters
O'Connor had her second child, Roisin, with John Waters, a journalist. However, they never tied the knot and eventually called it quits. Their custody battle ended with Waters taking Roisin under his wing.
Sinead O'Connor and Nick Sommerlad
In 2001, O'Connor walked down the aisle again to marry Nick Sommerlad, a British journalist.
The duo kept their wedding under wraps.
There is very little known about the union and they had no kids.
Sinead O'Connor and Donal Lunny
Three years after her wedding, O'Connor welcomed her third child, Shane O'Connor, out of wedlock with musician Donal Lunny.
The two musicians never became husband and wife.
Sinead And Steve Cooney
Sinead walked down the aisle once more with Steve Cooney, a longtime friend, in 2010.
They were on tour together at the time.
Sadly, by 2011, the marriage was over.
Sinead and Barry Herridge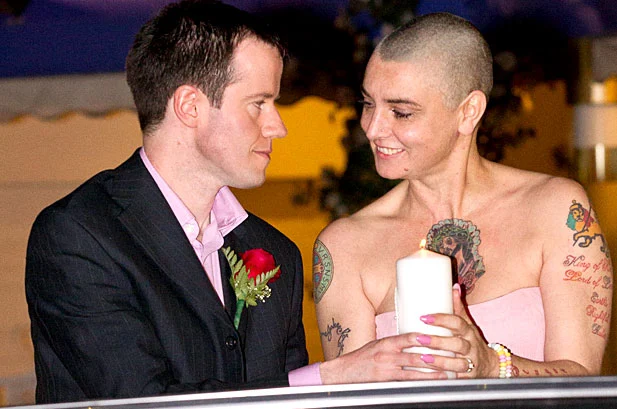 Sinead and Barry Herridge met online after Sinead reportedly published a since-deleted ad for herself in The Irish Examiner, according to Entertainment Weekly.
In the column, she frankly wrote that she was in "desperate need of a very sweet sex-starved man."
She then listed the characteristics she was after, which included being over 43 years old and not being named Brian or  Nigel. He also had to like sex, cuddling, and his mother.
Sinead thought she met her perfect match in therapist Barry Herridge, and they wed at the end of 2011.
Their marriage, however, was doomed from the start, and it only lasted 16 days.