As part of the government's 1-District-1-Factory initiative, President Nana Addo Dankwa Akufo-Addo commissioned Shoe Fabriek Ghana, a GH6.2 million shoe manufacturing company.
Shoe Fabriek Ghana Limited has the capacity to produce 800 pairs of shoes per day, including security boots.
Promoters of the project claim that the location of the factory in the Akuapem North District is expected to reduce rural-urban migration by offering jobs to the residents.
Shoes Fabriek has now provided jobs for 144 people in the district, as part of the 1D1F initiative in the Ministry of Trade and Industry.
President Nana Addo Dankwa Akufo-Addo Commends Shoe Fabriek Ghana Promoters.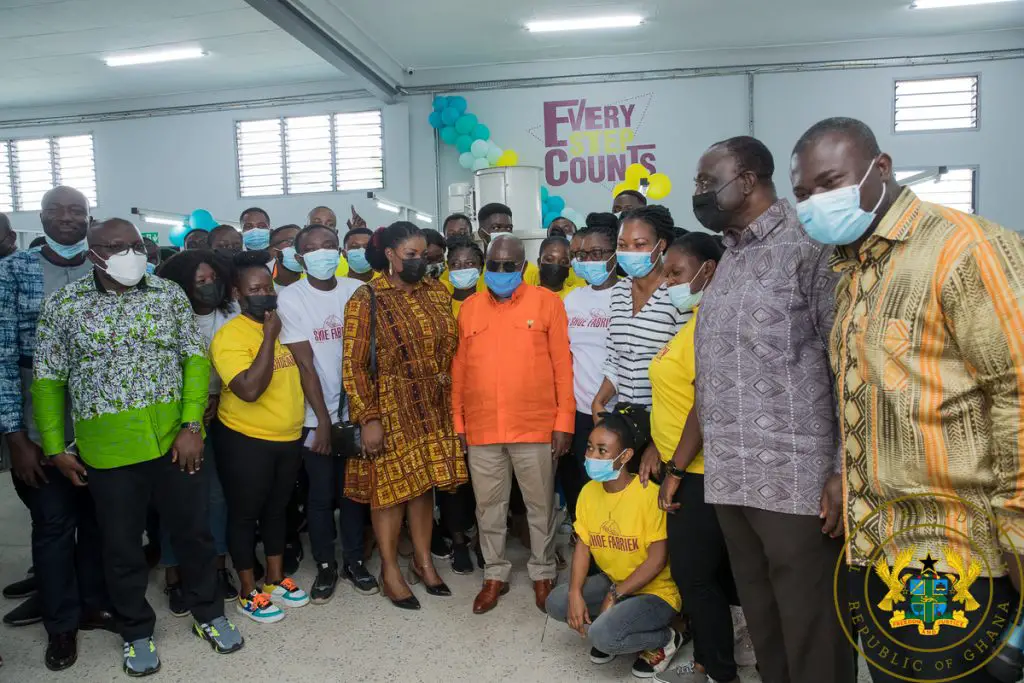 President Akufo-Addo applauded the promoters of the factory, Michael Asare Bediako, Opoku Benson, and Salomey Gyamfi, for their contribution to the industrial transformation agenda.
The President urged Ghanaian institutions, such as schools, to buy shoes made in Ghana from this factory.
He also expressed gratitude to the traditional authorities and the residents of the community for their unflinching support to the company, urging the workers to ensure sustained growth for the company.
About Shoe Fabriek Ghana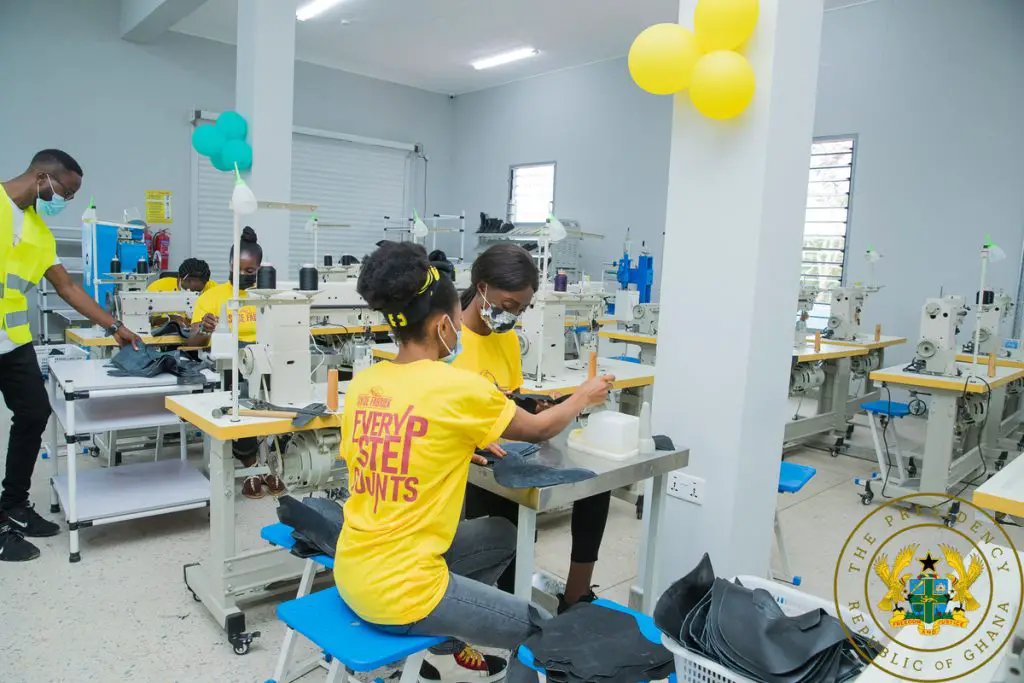 Located in the Eastern Region of Ghana, Shoe Fabriek is a wholly-owned Ghanaian shoe factory with a vision to transform the African shoe industry.
Shoe Fabriek manufactures footwear and apparel for men, women, and children.
Using the latest technology and sophisticated infrastructure, the factory produces 800 pairs of different models a day.
These include school shoes, work boots, and casual shoes."