Growing up, Shelley Lynn Thornton said she had a nice childhood with parents who she knew adopted her and took good care of her.
As a teenager, she said her biggest concerns were "shoes and boys." She had no reason to think much beyond herself, until reporters at the National Enquirer revealed her birth identity to her around her 19th birthday in 1989.
Her biological mother, they told her, was Norma McCorvey.
"They'd asked me if I'd ever heard of her before and I said no," Thornton, 51, told ABC News' Linsey Davis in an exclusive interview. "And they said, 'Well, she is the woman who they used to do the Roe versus Wade case. She was Jane Roe.'"
Thornton's identity has been unknown to the public for more than 50 years. She was first named as McCorvey's daughter
Shelley Lynn Thornton: What we know about Roe v. Wade Baby
In 1973, the U.S. Supreme Court recognized a woman's constitutional right to an abortion in Roe v. Wade. The landmark ruling legalized abortion nationwide but divided public opinion and has been under attack ever since.
The case was filed in 1971 by Norma McCorvey, a 22-year-old living in Texas who was unmarried and seeking a termination of her unwanted pregnancy.
Because of state legislation preventing abortions unless the mother's life is at risk, she was unable to undergo the procedure in a safe and legal environment.
So McCorvey sued Henry Wade, the Dallas county district attorney, in 1970. The case went to the Supreme Court, under the filing Roe v. Wade, to protect McCorvey's privacy.
Supreme Court Decision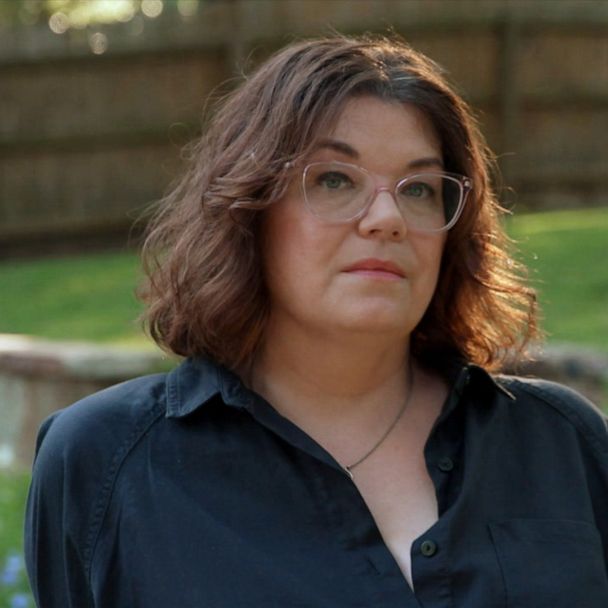 The Supreme Court handed down the watershed 7-2 decision that a woman's right to make her own medical decisions, including the choice to have an abortion, is protected under the 14th Amendment.
In particular, the Due Process Clause of the the 14th Amendment provides a fundamental 'right to privacy' that protects a woman's liberty to choose whether or not to have an abortion.
The landmark ruling saw abortions decriminalized in 46 states, but under certain specific conditions which individual states could decide on. For example, states could decide whether abortions were allowed only during the first and second trimester but not the third (typically beyond 28 weeks).
Shelley Lynn Thornton (Baby Roe)
Norma McCorvey (Jane Roe) gave birth to Shelley Lynn Thornton in Dallas in 1970 – a year before the Supreme Court Roe v. Wade case was filed. Shelley was the single mother's third pregnancy. She gave her up for adoption the day after giving birth, then continued fighting for the right to abortion afterwards.
Shelley's identity became public last year. She waived her right to anonymity, speaking out in multiple interviews about the landmark case.
She says that Norma used her for 'publicity', only trying to make contact with her when she was a teenager and for the wrong reasons.
'It became apparent to me really quickly that the only reason why she wanted to reach out to me and find me was because she wanted to use me for publicity. She didn't deserve to meet me. She never did anything in her life to get that privilege back.
'She never expressed genuine feeling for me or genuine remorse for doing the things that she did, saying the things that she did over and over and over again,' Shelley said last year.
Shelley has refused to say whether or not she agrees with abortion, for fear of weaponized by either side of the debate.
'A lot of people didn't know I existed. It doesn't revolve around me, I wasn't the one who created this law. I'm not the one who created this movement. I had nothing to do with it. I was just a little itty-bitty thing and, you know, circumstances prevailed.
'My whole thinking is that, 'oh God everybody is going to hate me because everyone is going to blame me for abortion being legal.'