Shatta Wale Confirms Sacking His Millitants
After the release of hit song 'taking over', Shatta Wale and his militants comprising of Addi Self, Captan and Joint 77 have rocked stages and appeared on basically every show as well as interviews together. They've have also collaboratively released bangers across.
In a new development, boss of the Shatta Movement, Shatta Wale has confirmed the break-up of the once famous Militants and has also confirmed that he has sacked them from his camp.
The Shatta Movement camp has been one of the heated camps in Ghanaian music as many close people to the boss, Shatta Wale have been sacked surprisingly, and this normally causes feuds between Shatta Wale and the sacked people. Notable among these people are Pope Skinny, Ara B, Bone, etc.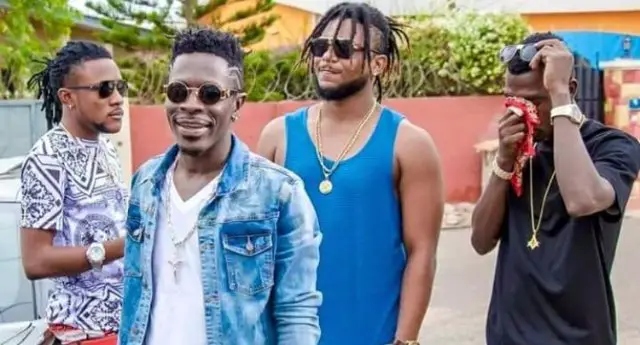 In a facebook post to announce the sack first, member of the movement in Germany, Shatta Bianca wrote;
"Loyalty is not frenemy…We don't stand on other's shine to put dirt in others eyes as well blindfold others Why is it that so many use the ShattaMovement to hype themselves when behind all this is not even anything good ?? How many of you did dirty the name of ShattaWale ? How many be a disgrace to the movement !? Some will know why I talk this way and some will not know. #ShattaBianca ."
She added;
""Addi self Natty lee and joint shouldn't use shatta movement to hype themselves ! "
Moments later, Shatta Wale commented;
"Thank you most people think they are still with me but dem sell out long time … Thank you for the observation many will fight you for this but stay loyal .. Difference between whites and blacks ."
Shatta Wale Confirms Sacking His Millitants