Everyone loves a good fairytale, and the story of Logan Webb and his wife Sharidan Morales Webb tops the list.
The relationship between the American professional baseball player and the beautiful nurse dates far back to 2014, during their high school days at Rocklin High School, where he was the star of the Rockling (the high school baseball team) and she was the cheerleader.
However, there's more to Sharidan than being a former cheerleader and the wife of a successful Major League Baseball (MLB) player.
Let's find out more about her.
Who Is Sharidan Morales Webb?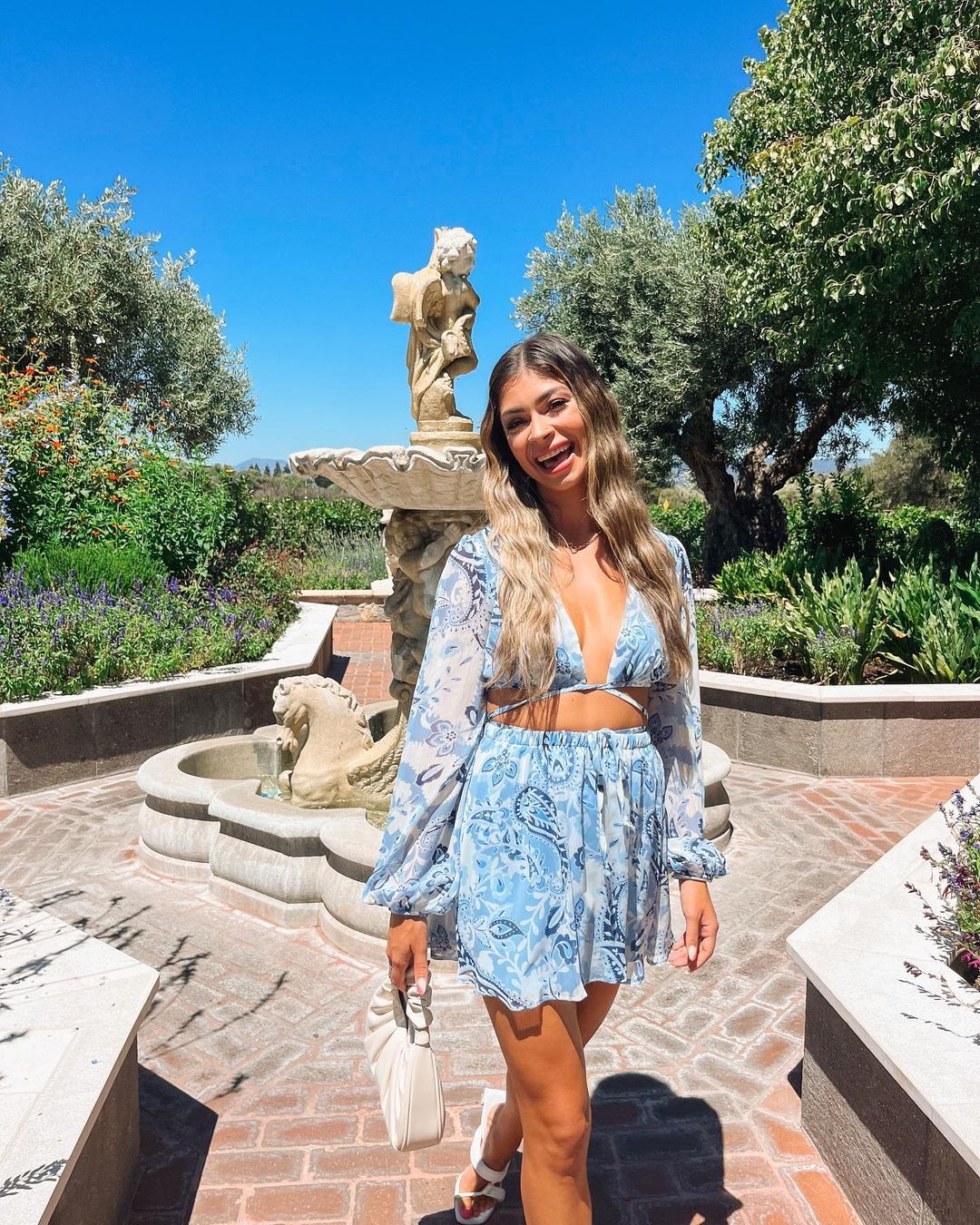 Sharidan Morales Webb is a native of Rocklin, California.
Born on August 13, 1997, to Rick and Shari, she also has a sister named Savanna.
Via her Instagram highlight, Sharidan has shown her passion for adventure.
In 2018, she shared pictures of herself in various countries including Italy, France, and Ireland.
Apart from being adventurous, Sharidan also shares a passion for humanity.
After graduating high school, she went on to further her education, choosing nursing as a discipline.
She also shared part of this experience on her Instagram.
Having cleared her initial check-off, which is regarded as the most crucial test in nursing school, she shared a photo of herself donning a scrub and wrote as a caption, "I passed my first check-off."
Even more, the beautiful blonde nurse is no stranger to the gym.
From time to time, she shares videos of her workout routine which varies with different exercises, the deadlift being one of her favorites.
Sharidan Morales Age
Sharidan will be clocking 26 on August 13, 2023.
Sharidan Morales Children
Though married in 2021 to Logan Webb, the couples are yet to have kids.
Other Fact
s About Sharidan Morales
 

View this post on Instagram

 

When they were only still dating, Sharidan was one of the few people who witnessed all of Logan's victories, right from when he was recruited by the Giants after high school, when he played for minor leagues, and when he made his MLB debut in 2019. 
Although they had to be apart most of the time due to Logan's career, through 7 years of dating, Sharidan has been supportive and always rooted for him.
She hopes to walk the All-Star red carpet with him someday. 
Logan proposed on January 5, 2020, in Napa County, and on December 5, 2021, they tied the knot in Roseville California.
Fact Check
We strive for accuracy and fairness.
If you see something that doesn't look right, email us at  [email protected]