Rumor has it that Selling Tampa on Netflix is a scripted show – Is it real or is it scripted? 
Well, let's dig a little deeper and find out more information about it.
Adam DiVello developed the show as a spinoff of the incredibly popular show 'Selling Sunset'. 
In addition to keeping true to its predecessor's title, 'Selling Tampa' focuses primarily on the entertainment industry and luxury estates. 
In the Netflix Original, the show follows the agents and brokers of Allure Realty, a minority-owned and minority-run business that also prides itself on the promotion of empowerment among its employees. 
The drama among the passions and professions in Florida still seems to resonate on the show, which makes us wonder how authentic the show truly is. 
So Is Selling Tampa Scripted?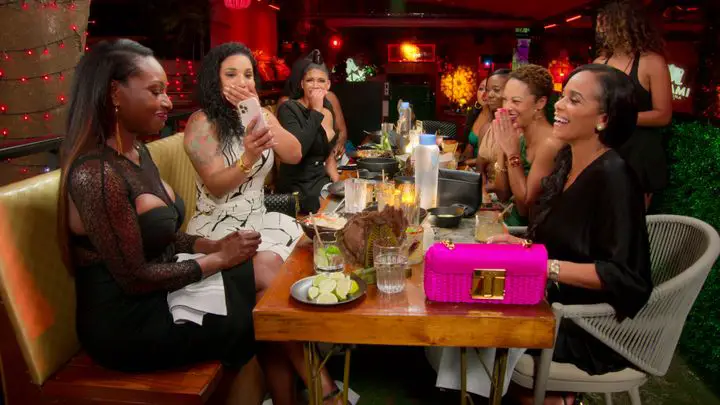 "Selling Tampa" has always been marketed as a reality series, which is why we're pleased to report that it adheres to the genre in every concrete way, shape, and form that matters. 
According to sources, none of the cast members have any scripted dialogues pre-written for camera, nor are there any specific rules that they have to abide by in order to compose their scenes. 
Taking this into account, since so much time, money, and resources are usually used to develop a high-consumption show, it is likely that the producers push a few topics of necessary dialogues to ensure the actual emotions are captured and presented in a timely and adequate way.
Founded by army vet Sharelle Rosado, Allure Realty is an all-female luxury brokerage company based in Tampa, Florida.
Each agent we encounter in the series is a licensed agent; none of them are actors or extras. 
Moreover, there are also the relationships of friendship, rivalry, and classic catfights between characters, and even these seem just as natural as possible. 
As the cast actively works together, their different personality traits, ideals, and beliefs will likely collide or meet because they work as a team.
However, since most scenes are cut and edited in post-production, we probably get an exaggerated version of events, especially if there's tension in the scene.
One can agree that it makes up for good TV. 
Moreover, in addition to that, it is important to note that even though there is no script involved, reality producers do tend to arrange for cast members to meet at a specific time and place to help them get the most out of their time together.
 On the other hand, the cast could also contact the producers themselves to let them know what is going on in their lives that would make for a good film. 
There is nothing fake about what we see in this show. 
Anyone, anytime, anywhere can tell you who they really are – whether it's Sharelle's pregnancy, Juawana's divorce, or Rena's career plans. 
Everything is transparent and fully authentic.

Fact Check
We strive for accuracy and fairness.
If you see something that doesn't look right, email us at  [email protected]