Thursday -1st October 2020 , all road leads to the Marriott hotel-Accra, for the launch and unveiling of the season 2 of McDan Entrepreneurship Challenge .
The McDan Entrepreneurship Challenge is designed to give young entrepreneurs insights, resources and opportunities on how to advance themselves in a globally connected world.
These young business minds will also get to collaborate on innovative ideas to bring change within their communities.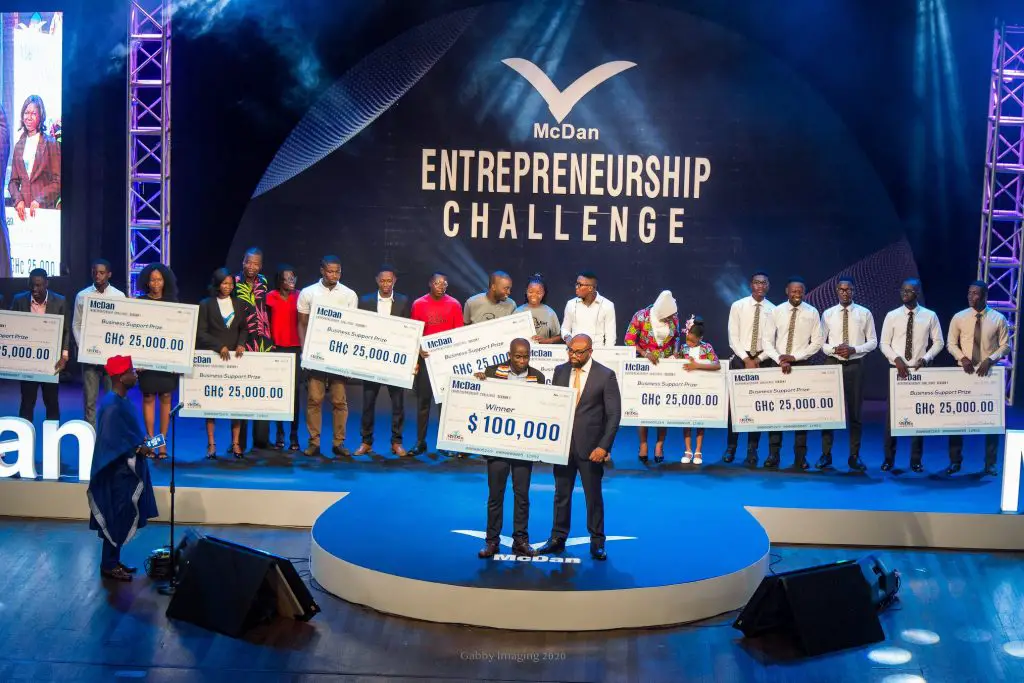 The contestants will have the opportunity to pilot their projects on the small-scale basis under careful guidance. After careful evaluation of the projects, a panel of seasoned consultants will select the most viable project which shall receive funding up to US$100,000.
The remaining team members will have the opportunity to present their projects to other investors for possible funding.