A Canadian actor named Saint Von Colucci has lost his life after spending $220,000 on 12 plastic surgeries so he could play BTS's KPOP star Jimin for a US streaming network.
According to dailymail.co.uk, Saint Von Colucci died at a South Korean hospital on Sunday morning after suffering complications from the cosmetic procedures he had a few months ago.
His publicist revealed went into surgery on Saturday night to remove implants from his jaw that he had put in in November.
According to Saint Von Colucci publicist, the actor developed an infection from the implants, and due to complications he had been intubated and died hours later.
Who was Saint Von Colucci?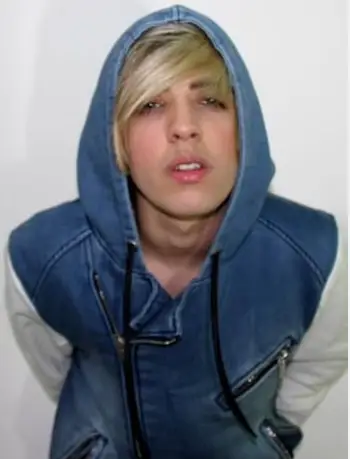 Saint Von Colucci ( aged 22 ) was a Canadian-Portuguese actor, singer and songwriter.
Colucci was born in Quebec, Canada.
He later moved to Seoul, South Korea in 2019 in order to write songs for Korean pop artists and to prepare himself to debut as a singer and actor.
In 2022, Saint Von Colucci signed an exclusive worldwide management deal with City Boys Money in preparation for his music debuts in Korea and the US,
Fluent in five languages and educated in music production at the prestigious Berklee music school, Colucci is set to make his music debut in Korea and in the US, with the songs "Oppa", "Pretty Lies" and "Dangerously in Love".
Fact Check
We strive for accuracy and fairness.
If you see something that doesn't look right, email us at  [email protected]