Rymir Satterthwaite is a 30-year-old man who claims to be the secret illegitimate son of Jay-Z.
He has been fighting for over a decade to prove that Jay-Z is his biological father and is now taking his case to the Supreme Court to force the rapper to take a DNA test.
Rymir Satterthwaite insists that he wants nothing more than justice and for Jay-Z to acknowledge him as his son.
Jay-Z's attorneys have denied the claims, stating that they have already been refuted by the courts.
Rymir filed a motion with the New Jersey Supreme Court in February of this year, requesting that the court unseal years worth of documents dating back to 2012 to get his due process.
The motion was rejected because the court did not have jurisdiction to re-open matters in the appeals court or to unseal records in the trial court.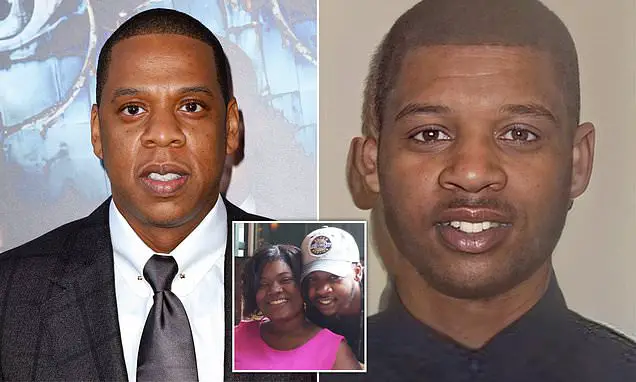 The matter is now being considered by the Appellate Division of the New Jersey Superior Court.
The case began in the fall of 1992 when Rymir's mother, Wanda, alleged that she had an affair with Jay-Z while she was in an on-again-off-again romance with her high school sweetheart.
Wanda was 16 at the time, and Jay-Z was 22.
The alleged fling was short-lived, and by the time Rymir was born in July 1993, the romance had already ended.
Wanda put the name of her high school sweetheart, Robert Graves, on Rymir's birth certificate as his biological father, even though she knew he was not the biological father.
Fact Check
We strive for accuracy and fairness.
If you see something that doesn't look right, email us at  [email protected]