Ruth Kadiri has a message for African men who have ridiculed Will Smith for the way he handled his wife, Jada Pinkett's affair with, August Alsina.
Jada Pinkett Smith appeared on her own Facebook Watch show Red Table Talk to confirm relationship with August Alsina while she and Will Smith were going through a separation four and a half years ago.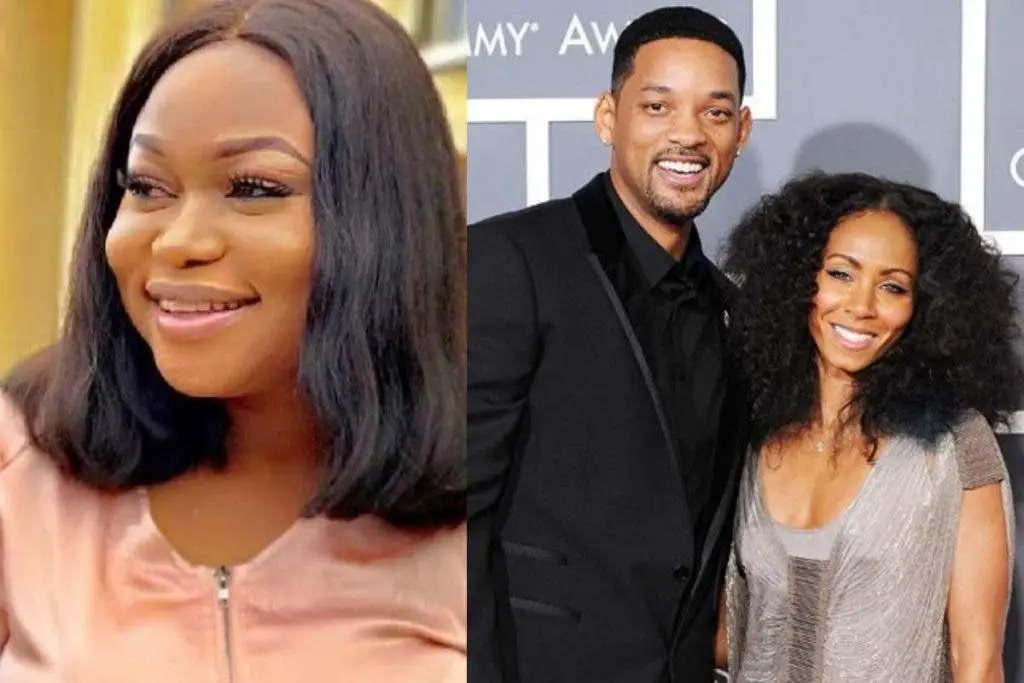 Joined by her husband at the table, Pinkett Smith said their marriage was "struggling" when she initially started a "friendship" with August Alsina over four years ago.
"We decided that we were going to separate for a period of time and you go figure out how to make yourself happy and I'll figure out how to make myself happy," Smith said, adding that he didn't know if they would ever speak again.

"From there, as time went on, I got into a different kind of entanglement with August," she said, later admitting it was a "relationship."

"It had been so long since I felt good and it was really a joy to help heal somebody," she said of her time with Alsina, citing her issues with wanting to "fix" people instead of fixing herself.

"I think that that whole process with Aug really showed me that and taught me that," she reflected.
The revelation led to mixed reactions online, with quite a number of it being negative.
Speaking on those who ridiculed Will Smith for how he handled the situation, Ruth Kadiri said she has realized most of those who have a problem with Will forgiving Jada are African men.
She also said that the women wish deep down that they will have a man like Will who will forgive them, adding that forgiveness is a two-way street.
"Have you noticed that its mostly African men who ridiculed Will Smith for forgiving his wife's situation. To the women who laugh at Will and her situation, you know you wish you had a man who got you like that, but you don't and shit hurts," she wrote.

"Forgiveness should be both ways. #respect, love, and forgiveness should be reciprocal. If you think otherwise go and lick Tomtom. (Nobodyshouldstressme)," she added.