Russell Westbrook is an American professional basketball player for the Los Angeles Lakers of the National Basketball Association (NBA).
Born November 12, 1988, Russell Westbrook is a nine-time NBA All-Star and earned the NBA Most Valuable Player Award (MVP) for the 2016–17 season.
He is also a nine-time All-NBA Team member, led the league in scoring in 2014–15 and 2016–17, and won back-to-back NBA All-Star Game MVP awards in 2015 and 2016.
In 2017, the year he won the league MVP award, Westbrook became one of two players in NBA history to average a triple-double for a season, along with Oscar Robertson in 1962. He also set a record for the most triple-doubles in a season, with 42.
Russell Westbrook is happily married to his college sweetheart, with whom he shares three children and a thriving career.
Here's a peek into their beautiful family.
Russell Westbrook Kids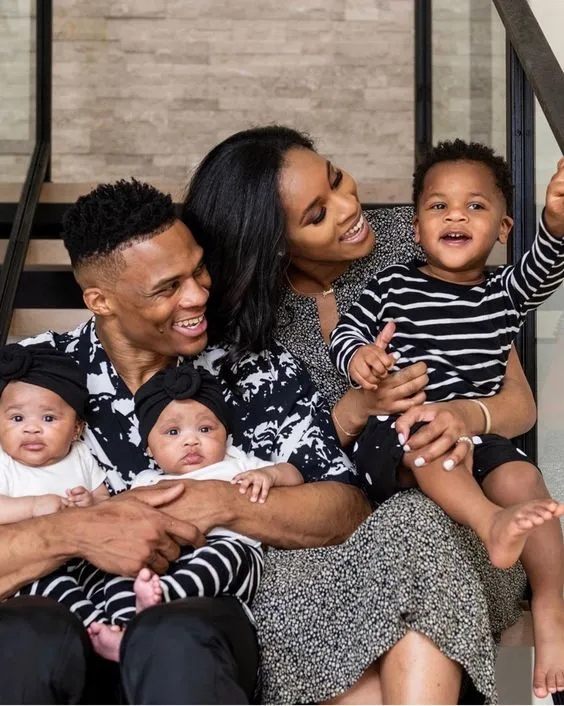 Russell Westbrook is married to Nina Earl and they have one son and twin daughters.
The names of Russell Westbrook are Noah Russell, Skye, and Jordyn Westbrook.
Noah Russell Westbrook
Noah Russell Westbrook (born May 16, 2017) is the first child of Russell Westbrook and Nina Westbrook.
Skye and Jordyn Westbrook
Skye and Jordyn Westbrook were born Nov. 17, 2018.
The twin girls are Russell Westbrook's youngest children and only daughters.
 

View this post on Instagram