For those looking for an accurate price on roofing sheets in Ghana, this article will provide you with comprehensive details on how roofing prices in Ghana are estimated and what to expect when purchasing roofing sheets.
Consider the type of roofing sheet you wish to purchase when buying metal roofing sheets in Ghana.
Depending on your location, use, and budget, you can consider a variety of metallic roofing sheets.
Types of roofing sheets and prices in Ghana
Among our roofing sheets materials, we have 2 types.
Pre-coated aluminum and premium aluminum are the best types of roofing sheets in Ghana.
Pre-Coated Aluminium Sheets
In buildings and installations, a pre-coated aluminum sheet is a preferred option.
Regardless of the environment, the Aluminum corrugated sheet does not rust or fade.
Even in environments with high levels of corrosion, aluminum roofing sheets resist corrosive fumes and vapors, along with chemicals.
It is usually recommended for projects located less than 5km from a coast/sea, as well as heavy industrial areas.
Premium Aluzinc Sheets
It is composed of cold-rolled galvanized steel coated with aluminum (55%), zinc (43.4%), and silicon (1.6%).
It consists of a hot-dipped Aluminium or Zinc alloy coating over steel, topped with water-based acrylic or polyester and using infrared reflective pigments after the primer, resulting in an extremely durable paint that resists UV damage and provides excellent gloss and color retention.
Due to Aluzinc's ability to repair itself, the material resists corrosion caused by scratches.
The steel sheet has long durability due to the double corrosion protection provided by the aluminum-zinc coating.
In both internal and external applications, Aluzinc is very eco-friendly. Aluzinc is 100% recyclable and manufactured using eco-friendly processes.
After the steel is manufactured, the product is part of a continuous cycle because steel always contains recycled materials and the metal layer does not interfere with remodeling.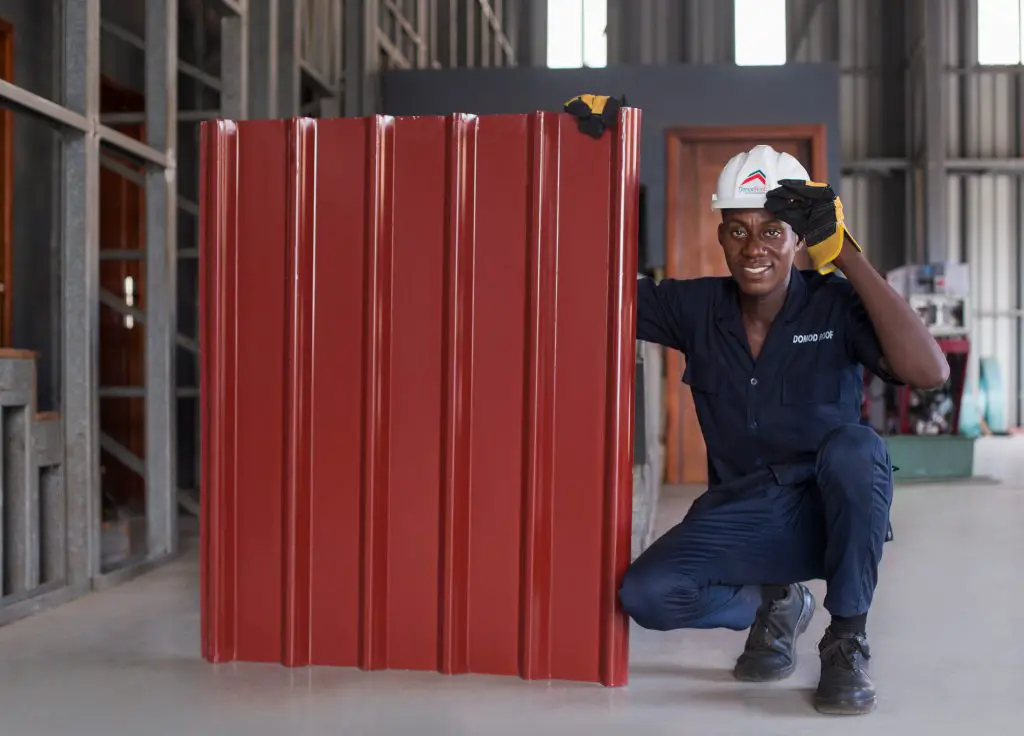 Roofing sheet price list in Ghana
Note: Prices may vary from those listed here.
We recommend you speak with a building contractor for expert advice.
Aluminium
Material
Thickness x length
Number of Pieces
Price
Aluminium
0.50mm x 2.45m

0.60mm x 2.45m

20

20

GHC 2,600.35

GHC 3,564.38
Aluzinc
Material
Thickness x Length
Number of Pieces
Price
Aluzinc
0.40mm x 2.45m

0.45mm x 2.45m

20

20

GHC 2,132.79

GHC 2,249.65
Fact Check
We strive for accuracy and fairness.
If you see something that doesn't look right, email us at  [email protected]