The NYPD have arrested Roland Codrington, a man wanted in a string of violent crimes in Manhattan that left two people dead and several others wounded.
Roland Codrington was driving the black Mercedes Benz of beloved Manhattan pediatrician Bruce Maurice Henry — whose bloodied body was found at Marcus Garvey Park Friday — when he was nabbed on Christmas Eve, cops said.
Currently, Roland Codrington is facing numerous charges, including murder and attempted murder.
Codrington is also accused of attacking three people inside a Harlem bar.
The first incident took place just before 1 a.m. on Monday, Dec. 19th. A man was found with a 10-inch slash wound across his neck in front of 214 Ave. A, between 13th and 14th streets.
The victim was leaving a bar when he was approached and attacked by a man after a brief conversation. Police believe it was a random encounter.
The second attack happened around 11:30 p.m. on Thursday, Dec. 22, at Teddy's Bar at 2271 2nd Ave. in Harlem. Police say a man went behind the bar and began choking a 29-year-old female employee with a baseball bat.
Two customers tried to intervene and he stabbed them with a large knife. All three victims in that attack survived.
The NYPD says the man had been in the bar about a week prior and had felt "disrespected" by the employees.
Then around 2:15 a.m. on Friday the NYPD says the same man went into Marcus Garvey Park in Harlem. He came across 60-year-old Bruce Maurice Henry, a doctor who was walking through the park. The NYPD says the pair had a brief conversation and the attacker became enraged and repeatedly stabbed Henry in the torso, hands, and eye.
Officers found Henry's body in the park.
Roland Codrington: What we know about suspect in violent spree including 2 stabbing deaths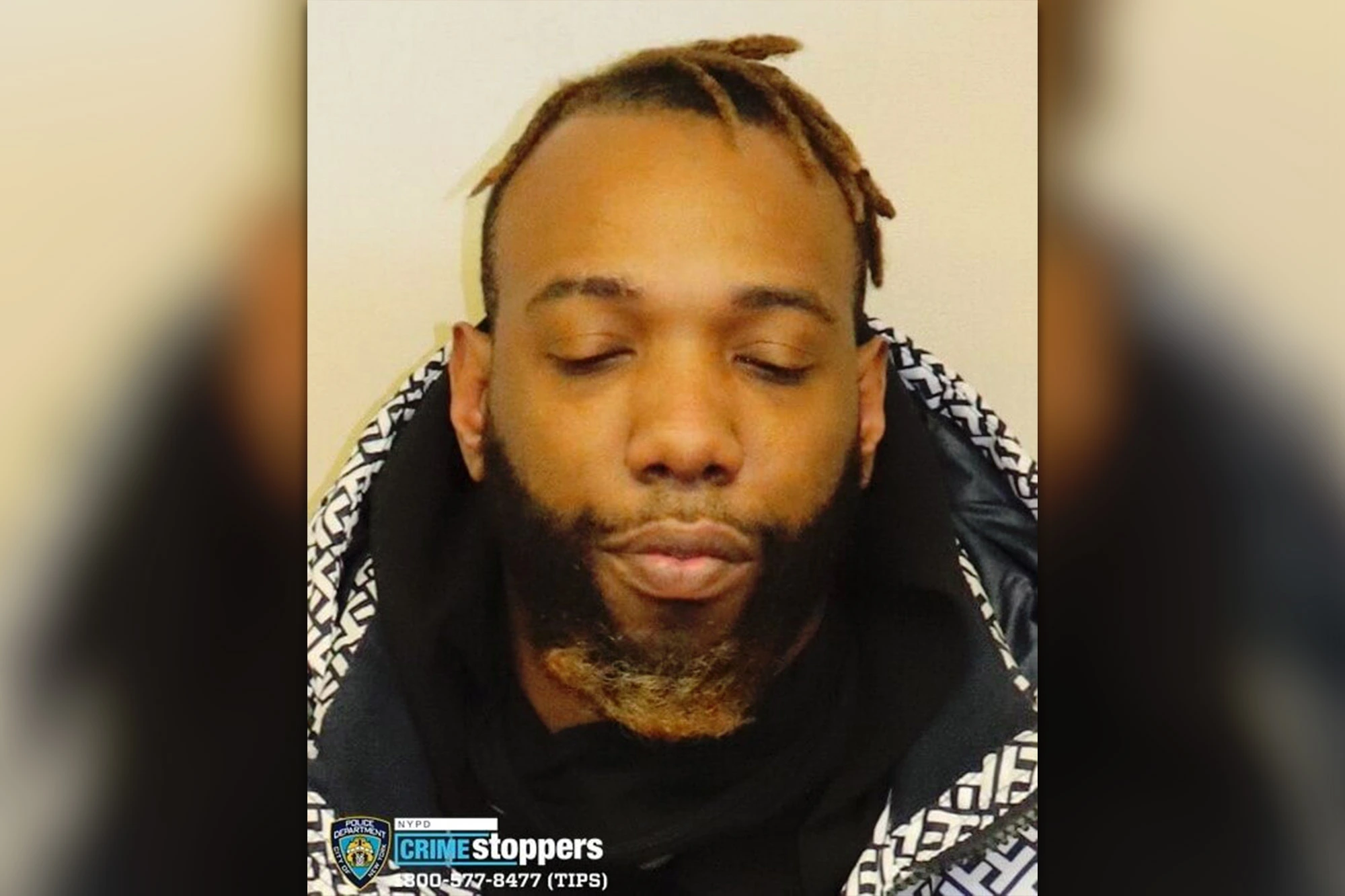 Codrington already had a list of violent crimes on his rap sheet.
"He has 12 prior arrests, including some vehicle-related arrests from 2022, assault with a weapon and [in] 2017 two assaults with a weapon, 2013, criminal possession of a knife, 2012 two times for assault, in … 2006 a knife robbery and a knife assault," the chief said.
"He is now being charged with two counts of murder, two counts of attempted murder, one count of assault in the second degree and one count of criminal mischief," Essig said.
Codrington had as many as 20 prior busts, some of them sealed, the most recent a Jan. 20 arrest for an altered VIN number on a motorcycle.
He was charged with third-degree assault in a June 9, 2021, incident and assault with intent to cause injuries on Sept. 13, 2017, the sources said.
He was also allegedly hit with a gun-possession rap in 2013 and a string of arrests ranging from second-degree robbery to fare evasion dating to 2005, according to the sources.
Codrington also had an open arrest warrant before his new arrest. It was not immediately clear what case the warrant, issued in September, was tied to.
Records show he has done three stints in state prison, most recently released from the Mohawk Correctional Facility in Oneida County in April 2021 after a three-to-six-year sentence on a gun-possession rap.
He was also sentenced to up to four years on another gun-possession charge and was released in August 2017, and did two years for attempted robbery before he was released in 2012, records show.
Fact Check
We strive for accuracy and fairness.
If you see something that doesn't look right, email us at  [email protected]