Police in New Mexico fatally shot a man Wednesday night after responding to the wrong house during a domestic violence call, authorities said, in what the police chief described as a "chaotic scene."
The shooting took place shortly before midnight on Wednesday as officers from the local Farmington Police department responded to the call, according to a statement released by the state's Department of Public Safety.
The statement said the New Mexico State Police Investigations Bureau had been asked to investigate the incident.
"Once on scene, officers mistakenly approached" the wrong address and knocked on the door. The statement from the state public safety authority said the officers identified themselves as police, but no one answered.
The statement said officer body camera video shows that as the officers backed away from house, the homeowner opened the screen door armed with a handgun. One or multiple officers fired at least one round, striking the homeowner, who police identified as 52-year-old Robert Dotson.
Robert Dotson wife opened fire at the police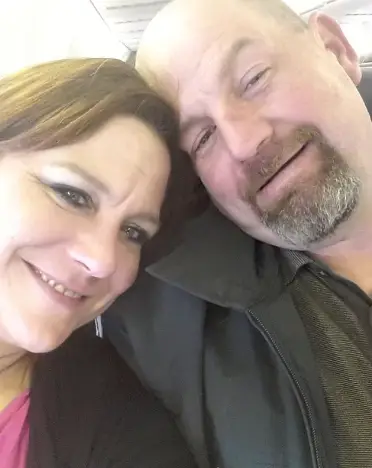 After Dotson was shot, his wife emerged in the doorway and exchanged gunfire with officers, but she was not injured, authorities said.
"Once again, officer(s) fired. Once she realized that the individuals outside the residence were officers, she put the gun down and complied with the officer's commands," state police said in their statement.
The responding officers, who were not injured in the shooting, will not be publicly identified by state police, according to their statement.
It's unclear how many officers were at the scene at the time of the shooting or how many fired their guns. It's also unclear whether Dotson fired at the officers at all before police shot and killed him.
Fact Check
We strive for accuracy and fairness.
If you see something that doesn't look right, email us at  [email protected]