Alyssa Nakken is a name that is quickly becoming synonymous with breaking barriers in baseball.
In 2020, she became the first woman to coach on a Major League Baseball team when she was hired as the first base coach for the San Francisco Giants.
Nakken's appointment was a historic moment for baseball, and it is a testament to her hard work and dedication to the sport.
More than 3 years after,  the San Francisco Giants assistant coach is the first woman to interview for a major league managerial position.
Even though we would love to talk more about Alyssa Nakken , this article seeks to know who her husband, Robert Abel Nakken is.
If you have the same question bugging your mind, take a read.
Robert Abel Nakken: A baseball coach and Alyssa's biggest supporter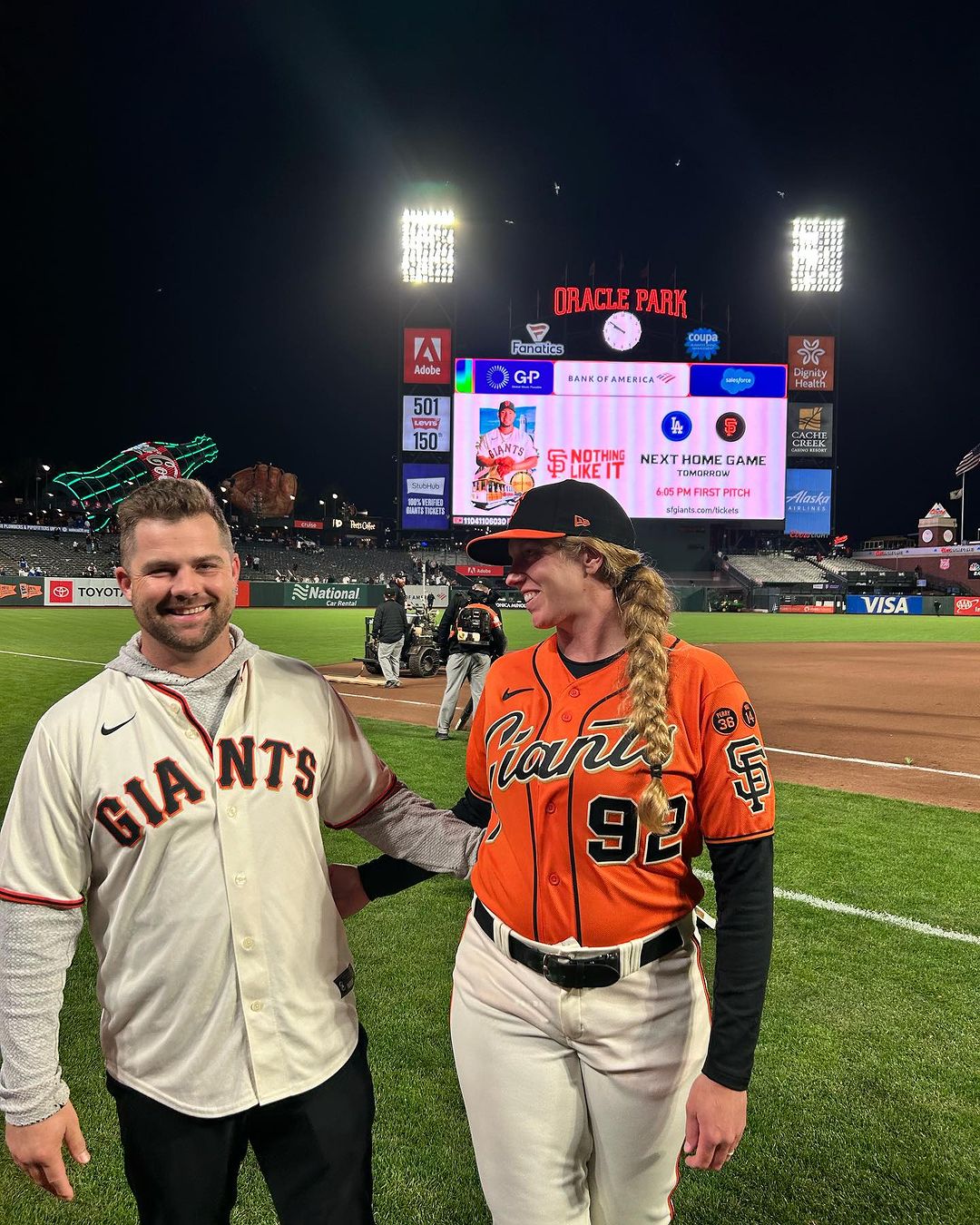 Alyssa Nakken husband, Robert Abel is a highly respected baseball coach.
He has been a vocal supporter of his wife's career and has spoken out about the importance of diversity in the sport.
Robert Abel Nakken played 4 years of varsity baseball at Woodland High School which produced Former Giants first round draft pick, Tony Torcato and Boston Redsox, Dustin Pedroia.
During these 4 years he accomplished winning four league championships, 4 all league awards, player of year awards and breaking six records at Woodland high school.
He accepted a baseball scholarship to University of Arizona where he played for Hall of Fame Coach Andy Lopez.
During his freshman year he set U of A's freshman record for stolen bases going 21 for 22 on stolen base attempts.
Robert would also garner honorable mention accolades in the Pac-10 before transferring to USF for his junior season.
He was also a participant in the Northwoods League, where he would earn the leagues gold glove award for the best defender in the league.
After graduating from USF in 2010 he would start his high school coaching at his alma mater.
During those three years Rob built his first travel ball program where many of those kids have graduated high school and are going on to play baseball at the next level.
Before relocating back to San Francisco he coached at the collegiate level with Cal State Northridge.
Since 2015 Robert has coached for numerous Travelball organizations such as SLU & NCTB (the league & 100's) and has coached over 500+ players in the Bay Area.
He credits his past coaches and teachers for becoming the passionate coach he is today.
Do Alyssa and Robert have children?
Alyssa and Robert do not have any children together, as of yet.
However, the couple are expecting their first child, a girl, in February 2024.