Reports reaching us indicates that, Barbadian singer, actress, and businesswoman, Rihanna, is the latest artist to be mentioned as a possible headliner at the Super Bowl LVII halftime show in Arizona next February.
According to TMZ  unnamed "sources with direct knowledge" as saying the 34-year-old singer has been in talks with NFL and halftime show producer Roc Nation.
Rihanna is part of the Roc Nation roster and has been teasing new music for awhile.
She has not released an album since 2016's Anti.
TMZ also revealed that, Rihanna would be one of two artists featured in the show.
Rihanna, the NFL and Roc Nation have not commented on the speculation.
In 2019,  turned down an offer to headline at the 2020 Super Bowl Halftime Show because of her opposition to the way Colin Kaepernick was treated by the NFL.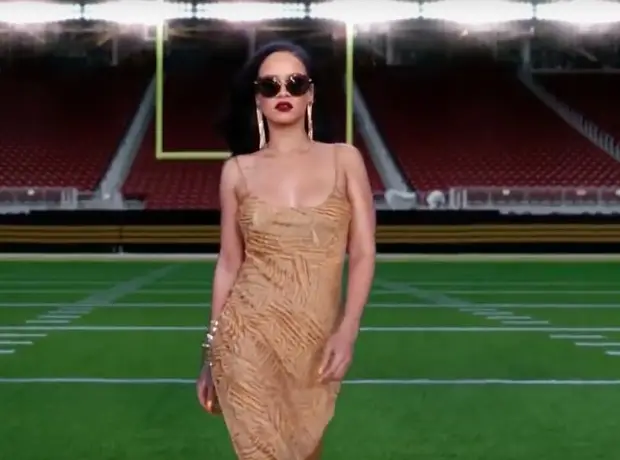 In an interview with Vogue, the singer confirmed reports from last year that she had turned down the event in solidarity with the former San Francisco 49ers quarterback, who stoked both solidarity and controversy when he decided not to stand for the national anthem in 2016 as a peaceful protest against police brutality and injustice toward people of color in the U.S.
Last week, rumours swirled that Taylor Swift had signed on to do the halftime show but multiple media outlets reported that she turned down the gig. In July, an anonymous Instagram user claimed that Britney Spears was in talks to headline (she was not).