Graduating senior, Shawn Jackson and his father Renzo Smith have been identified as the victims who died in the Monroe park shooting
Shawn Jackson and his father Renzo Smith were shot and killed Tuesday when someone opened fire in Monroe Park following Huguenot High School's graduation ceremony at the Altria Theater in Richmond, Virginia.
Shawn Jackson, only 18 years old, had a promising future ahead of him.
As a graduating senior, he was filled with dreams and aspirations for his next chapter in life.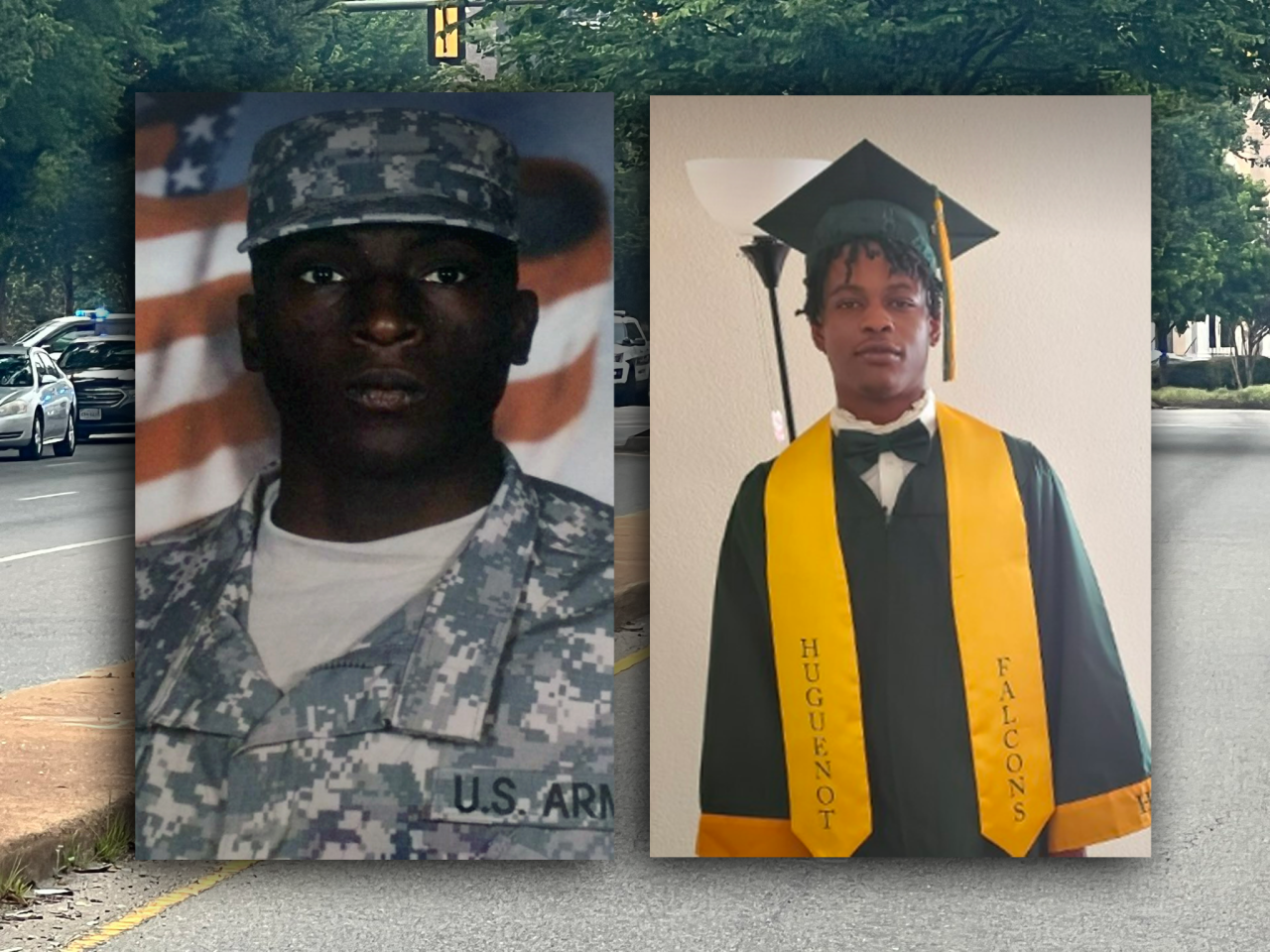 His father, Renzo Smith, 36 years old, was an Army man who had dedicated his life to serving his country.
Jackson's nine-year-old sister was also hit by a car during the incident. She received treatment and has since been released from the hospital.
Other victims
Police said five other people were shot.
A 14-year-old boy, a 32-year-old man, a 55-year-old man and a 58-year-old man all have non-life-threatening injuries.
A 31-year-old has life-threatening gunshot injuries.
Several other people received injuries other than gunshot wounds. Two people were injured after falling and three people took themselves to the hospital for anxiety.
Who are the suspects?
Two suspects were taken into custody, although police now believe that only one of them was involved in the shooting.
The 19-year-old man is believed to have known at least one of the victims.
Police said the suspect would be charged with two counts of second-degree murder with potentially more charges to follow. Police said they are not looking for anyone else at this time.
Acting Police Chief Rick Edwards said there were officers inside the Altria Theater when they heard gunfire from outside the building around 5:15 p.m. A witness told 8News they heard dozens of shots fired."