Rasheeda Adams is a feminist, businesswoman, and the ex-wife of NDC's former member of parliament for Kubungu , Ras Mubarak.
Rasheeda Adams , Biography
According to her LinkedIn profile, Rasheeda is the founder of City Ads solutions Limited, an independent television station looking to promote only Ghana-made content.
She was the host of a global affairs program aptly known as Global Affairs TV. This perhaps points to her understanding of politics and the media.
She worked with Metro Tv as a reporter and news anchor  – 2011 t0 2014.
To her list of accomplishments, Adams is also into the housing business.
She owns a real estate firm called City Spaces – Property Brokers that offers assistance to people looking for accommodation in Accra.
Rasheeda, ghlinks.com.gh understands, hails from Tumu in the Upper West Region.
Age
Rasheeda's age is not yet known but looking at her profile one can guess she is in her mid-30s.
Divorce
Rasheeda Adams and Ras Mubarak divorced, in 2016.
Ras Mubarak has confirmed the end of his marriage to Rasheeda saying "my wife then, packed out and sued for divorce a few weeks before the 2016 election."
Reason For Divorce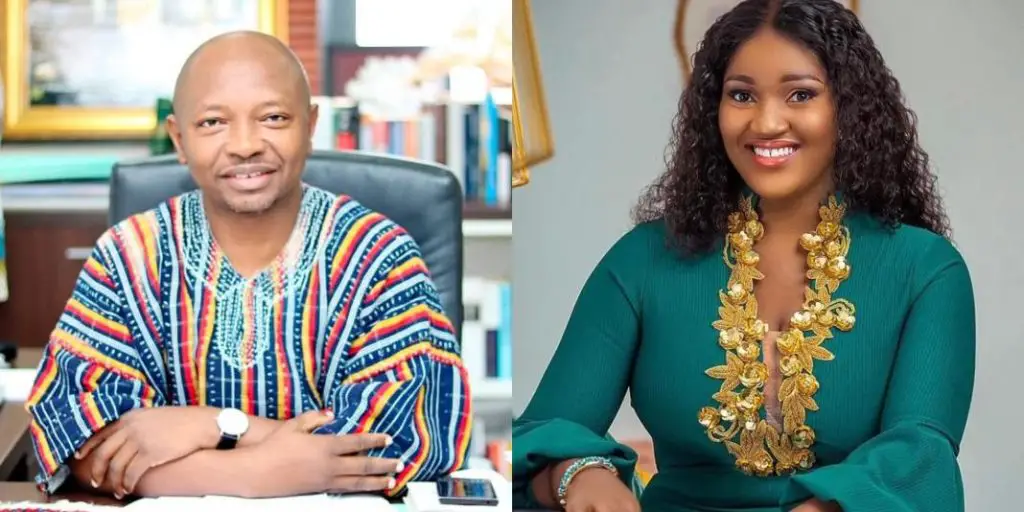 Rasheeda took to Facebook to explain why she ended her marriage with the former MP who is also a former radio presenter and with whom she had two children.
Rasheeda Adams claimed that the MP was 'extremely abusive towards her and that forced her to quit the marriage.
Rasheeda, who was working in the media, said she abandoned the 'ship' about 3 years ago.
However, the former NDC Mp,  who is at the center of all these allegations has responded in similar regard detailing the issues regarding the break-in their marriage.
According to Ras Mubarak, Rasheeda Adams, left him few weeks to the 2016 general elections, but the MP fell shot of details or reasons surrounding why the ex-wife left their matrimonial home.
He indicates that they are all falsehoods and that he is not shocked that his wife who is clearly a man-hater will peddle untruths about him because she hated her father so much so that he didn't invite him to her wedding neither did she go to his funeral.
Ras Mubarak denied ever abusing Rasheeda physically, emotionally, and financially like she has made the world to believe.
Ras Mubarak
Ras Mubarak is now married to Huseina Muntaka, a daughter of famed Asawase MP Mubarak Muntaka.
Fact Check
We strive for accuracy and fairness.
If you see something that doesn't look right, email us at  [email protected]