Ras Nene, real name Ebenezer Akwasi Antwi, is an actor and comedian from Ghana.
He was born and raised in Tafo, a suburb of Kumasi in the Ashanti Region.
Early  Life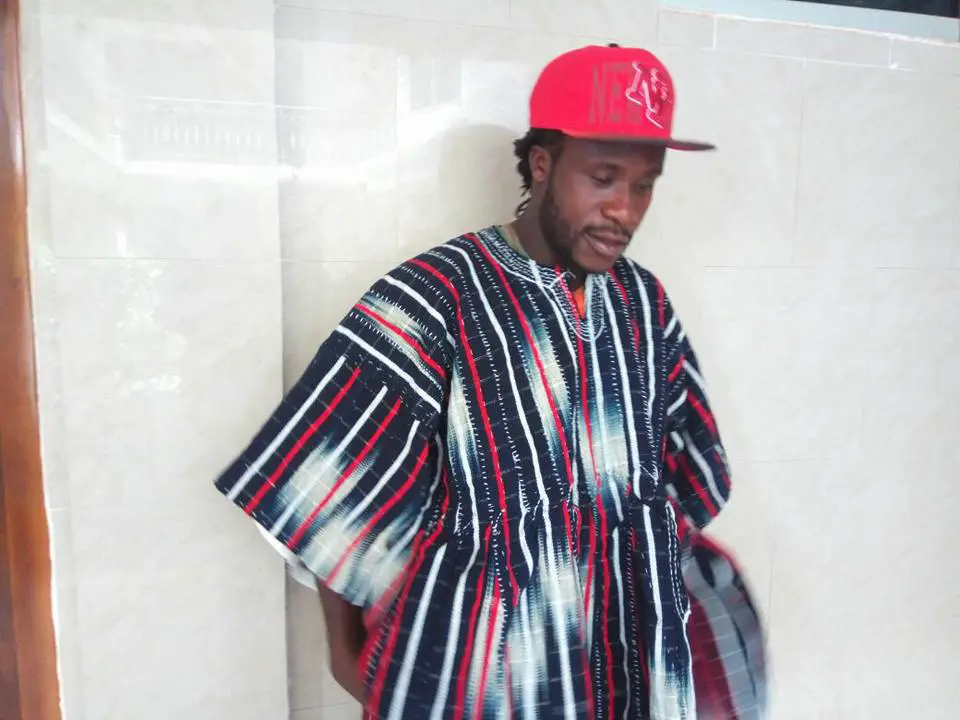 The on-screen bad boy recently confirmed that he was indeed a stubborn guy and has worked for the devil for so many years but he never gained anything.
In an interview with Kwaku Manu who is also an actor, Ras Nene noted that he started his early life in Tafo, Kumasi.
He revealed that Tafo is where he learnt all his vilest acts and one can meet all sort of manners of life in the town.
The actor disclosed that the devil who he worked for someway somehow always protected him from the police, yet he gained nothing.
Ras Nene revealed that apart from smoking weed he also sold some to his clients.
The Kumawood actor revealed he was once betrayed by a friend because of Ghc5 and was later remanded in prison custody for a week.
Acting Career
Ras Nene, who has been in the industry for over a decade, said he got into it by accident.
"Friends of mine called Tutu and Daniel Adeyele tried to talk me into it but I ignored them. There was a time Tutu was on set at Buokrom and I had to go pick my keys from him. As soon as the director saw me, he said he had a gangster role for me and he was impressed with the way I executed it so that is how it all started," he recalled.
Ras Nene said he almost gave up at the early stages of his career because the movies he shot were not being released.
"My friends started teasing me that I call myself an actor but they hadn't seen a single movie of mine, even my girlfriend at the time asked me to look for another job but all that is history now."
Ras Nene has featured in over two hundred movies since he joined the industry.
Ras Nene Skits
Fact Check
We strive for accuracy and fairness.
If you see something that doesn't look right, email us at  [email protected]