American rapper, Kirshnik Khari Ball known professionally as Rapper Takeoff, is dead in a shooting at a Houston bowling alley.
According to TMZ Hip Hop, reports from multiple witnesses and law enforcement sources that Rapper Takeoff was killed at a bowling alley in the Texas city shortly after 2:30 a.m. Tuesday.
Houston Police confirmed that one person was found dead at the scene at 1200 Polk, but would not confirm the identity of the deceased.
Images from the scene reportedly show the rapper lying dead in a puddle of blood after being 'shot in the head' during the row.
The shooting came hours after he posted an Instagram story of him wearing the same outfit.
Two other victims were also rushed to hospital in a private vehicle, and it is unclear what their conditions are.
Rapper Takeoff: Why Migos rapper was shot dead
According to KPRC and TMZ, an altercation broke out during a dice game and someone at the scene opened fire, hitting Ball in either the neck or head.
He was pronounced dead at the scene.
Footage obtained by TMZ shows Quavo, another former member of Migos, yelling for help after the shooting.
At the time of the shooting, around 40 to 50 people were at the bowling alley.
Who was Rapper Takeoff?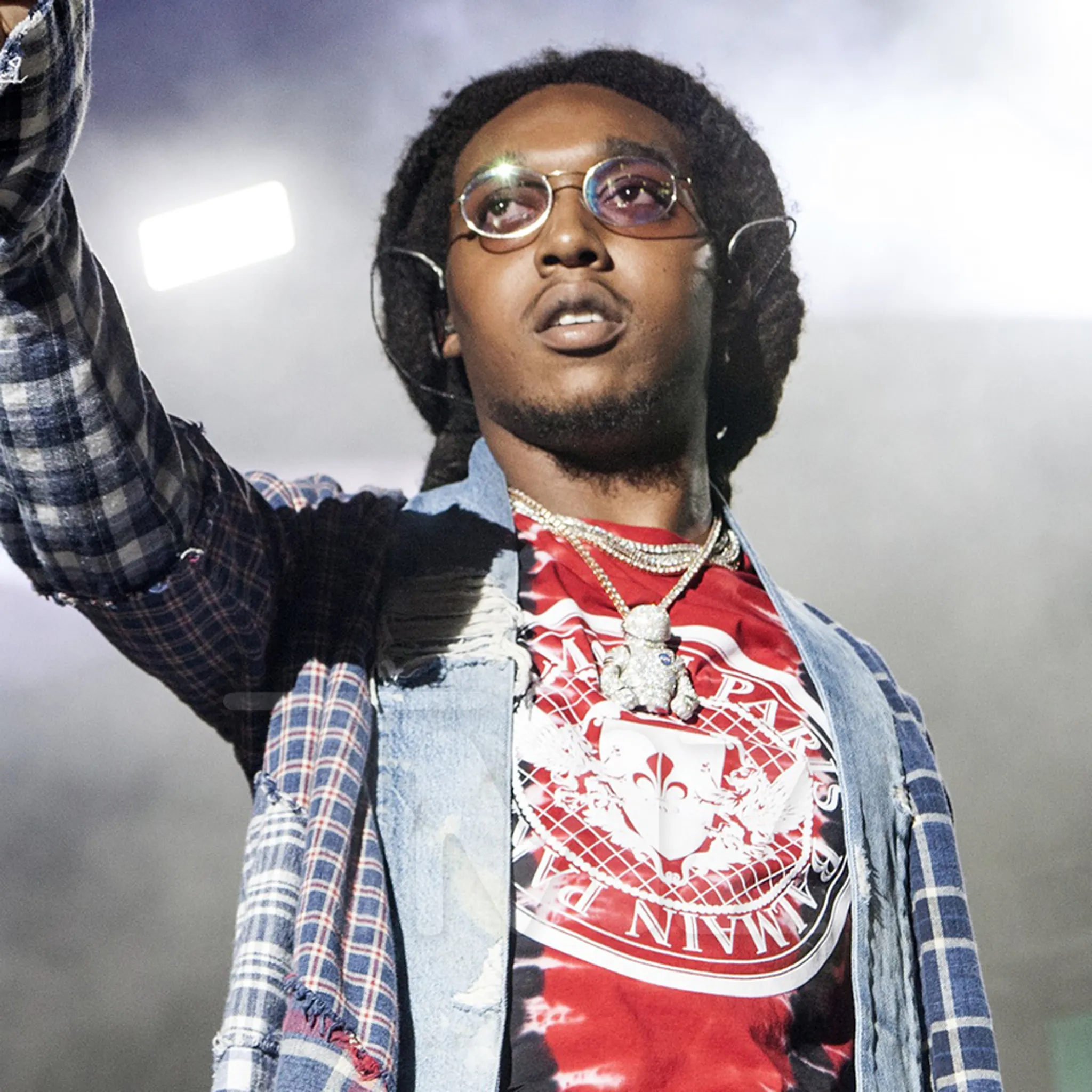 Takeoff was born in Lawrenceville, Georgia, in 1994.
He began rapping with Quavo and Offset, his uncle and cousin, respectively, in 2008 under the collective name Polo Club. In 2011, the trio released Juug Season, their debut mixtape as Migos.
In 2013, Migos released Versace, their first mainstream hit.
The song was notable for popularising the triplet flow – Migos' signature rapid-fire cadence – within modern rap, and was eventually remixed by Toronto rapper Drake, who would go on to have a long-running association with all three members of the group.
Fact Check
We strive for accuracy and fairness.
If you see something that doesn't look right, email us at  [email protected]