Psalm Adjetefio widely known as T.T is a veteran Ghanaian actor who began his career as a trained teacher at the PRESEC staff school tutoring pupils, the Ga language.
His starring role in Taxi Driver, where he appeared alongside Mikki Osei Berko (Master Richard), George Quaye (Aboagye), and others, made him a household name.
Taxi Driver Series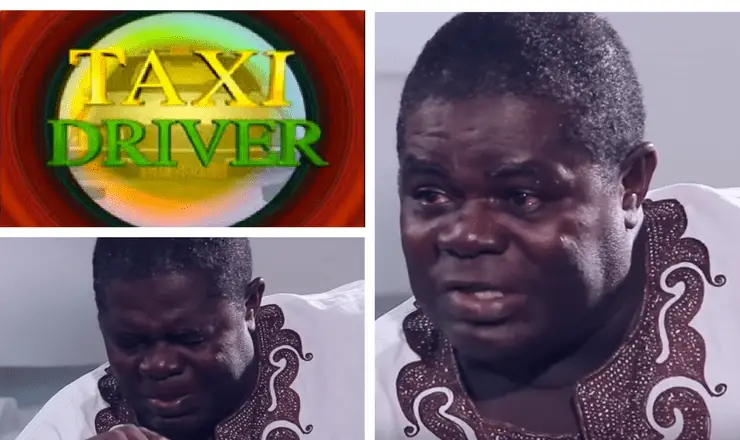 Recounting how he got into acting, he remembered when he was invited by Emmanuel Appea to star in a movie after a recommendation by a very good friend who saw his ability to interpret characters very well and that landed him that role.
He admits that he was paid 50ghc equivalent back then for his role.
According to him, that money could change one's life at the time but was refused that amount.
Emmanuel Appea the producer offered to pay him an equivalent of 30ghc instead of the proposed 50ghc. The producer said that Psalm was not well known even though he had featured in a couple movies at the time.
He accepted and shot the movie but after the shoot, the producer was satisfied by the level of performance Psalm put up. Emmanuel Appea personally drove to Psalm's house to congratulate him for the job and also apologized for the fact that he was cheated considering his performance.
According to Psalm, the producer assured him of bigger payments in their subsequent projects which never came to pass. After this Psalm was offered another job by Emmanuel and that was when he was invited to shoot 'Taxi Driver'.
The taxi driver series was a situation comedy but is synonymous with a talk-show on wheels. This very versatile product was one of the most popular TV programs ever to hit our TV screens
T.T has made his mark in Ghana's movie industry. With more than 20 years of acting experience under his belt, he is seen as a bridge between the old and new breed of actors.
He is credited with over 10 movies to his name.
Peace FM
Aside from his role on the Taxi Driver set, he also worked at Peace Fm. Unfortunately, when the TV series ended, he also lost his job at Peace FM.
Private Life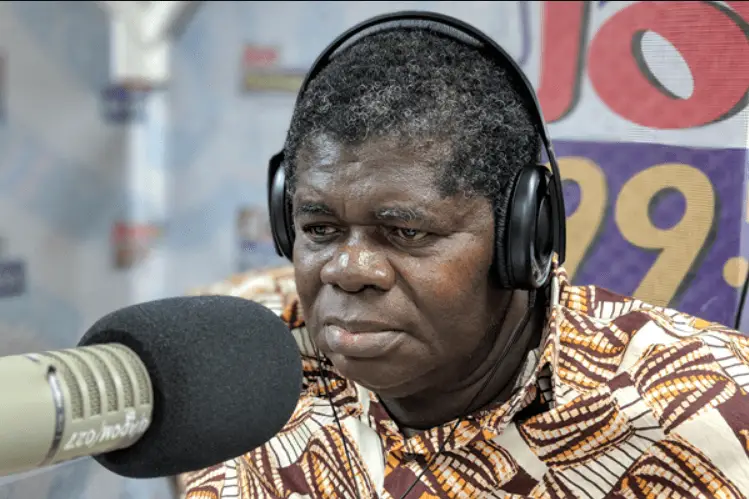 After the Peace FM job got shelved and film roles were not pouring in all making life difficult but according to T.T, it was at this juncture that his wife listened to the counsel of friends and started misbehaving and not heeding his admonishing even deserting him so when a damsel appeared that she wanted him to coach her in acting as she desired to be a professional actress, an affair ensued leading to him relocating from Accra to Cape Coast to stay with her.
He narrates that following that damsel was one of his misguided steps in life as she proved to be a terror for his children birthed with his wife.
From stepping on his female daughter's vulva with a heel to denying his son food, Psalm states he still begs his children for forgiveness for not keeping a keen eye on them in Cape Coast leading to their maltreatment at the hands of his lover.
Illness
As it stands; Psalm Adjetefio says he has an enlarged heart, leading to poor pumping of the heart resulting in swollen feet according to his doctor.
"Some of my organs have shifted position. I am sick but I have to act to earn some money," he tells Deloris Frimpong Manso, the show host.
Given that he had been perching with a friend at East Legon for some time and has to move to Dodowa requiring GHS10,000 to settle at the new place; Actress and TV Presenter; Gloria Osei-Sarfo who turned a year older on Wednesday, April 4, 2018 decided to celebrate her special day with some special people including Mr. Adjetefio.
The 'Efiewura' actress on the day decided to surprise twelve veteran movie stars who paved the way for her; presenting a hamper filled with cloth, drinks, rice, oil, biscuits, washing powder and an undisclosed amount of money to each of them at their respective private residence.
The veteran moviemakers who received the items and cash on Wednesday, April 4 included Psalm Adjetefio, Grace Omaboe a.k.a Maame Dokono, Grace Nortey, Fred Amugi, Paapa George, William Addo, Prince Yawson alias Waakye, Dzifa Glikpoe, Mcjordan Amartey a.k.a Sugar Daddy, Kojo Dadson, Rama Brew, Ajors and Papa Nii.
Psalm Adjetefio disclosed that he would soon enroll in a seminary to become a full-time priest of the Anglican Church and that currently, he is preoccupied with spreading the word of God as a lay-preacher.
Fact Check
We strive for accuracy and fairness.
If you see something that doesn't look right, email us at  [email protected]