Meghan Markle's charm clearly doesn't only work on Prince Harry. This boy appeared to have got smitten with the former actress when the couple met with kids at Dublin's Croke Park on Wednesday, July 11 as part of their trip to Ireland.
While the newlyweds were greeting their young fans, a toddler looked to have a keen interest in her hair and couldn't resist touching it. The 3-year-old boy named Walter Kieran was captured on camera reaching for the 36-year-old American's wavy, long locks and even starting to touch her face.
Meghan immediately turned to Walter and smiled at him as she held his little hand. Prince Harry then jokingly warned the little boy by wagging his finger at him. Walter looked a bit flabbergasted as he put his hand on his mouth, while it wasn't clear what Harry said to the toddler.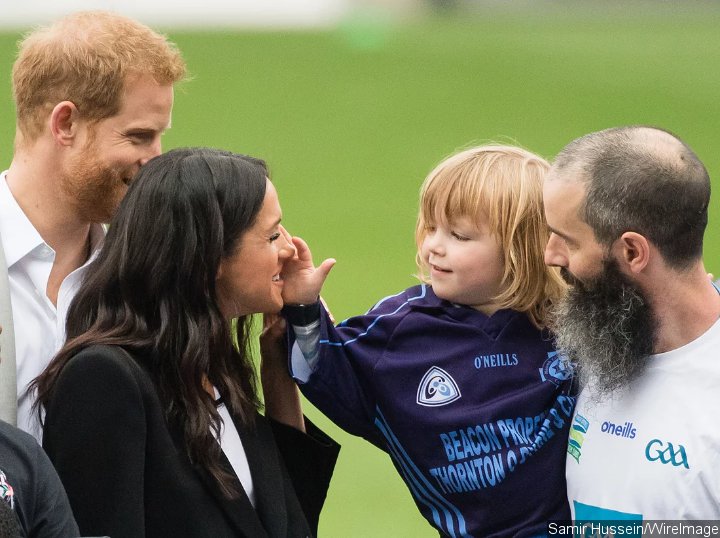 Meghan holds the boy's little hand.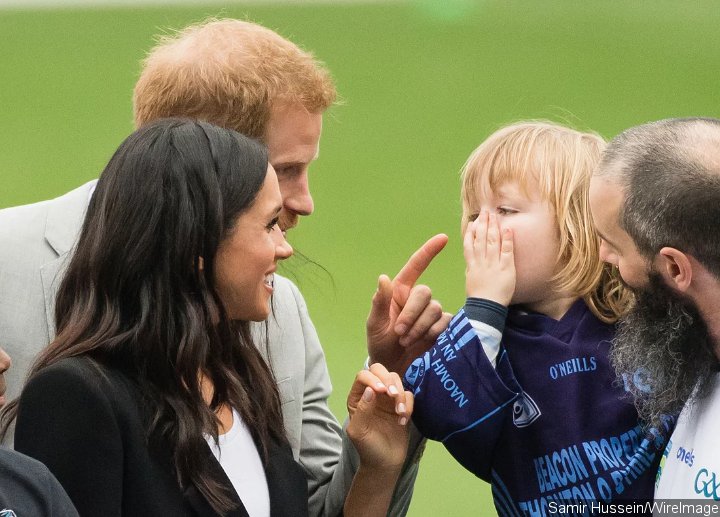 Prince Harry jokingly warns the toddler as Meghan smiles.
Harry himself got close with another boy at the stadium. He let 4-year-old Dylan Mahon, a young footballer, tug at his red beard. Harry playfully grimaced as the kid reached for his facial hair, while Meghan smiled. "You might have a beard soon – you never know!" the 33-year-old royal told the little boy.