Paula is also no stranger to the posh life that multi-millionaires and billionaires can enjoy, as she was estimated to be worth about $500 million at the time of her husband's death.
So, how much does Paula Hurd really have? But before we do that, let's know her briefly.
Who is Paula Hurd?
Paula is known for being a philanthropist.
She previously worked as a tech executive, but now works as an event planner.
Paula Hurd began her leadership career at NCR Corporation after graduating from the University of Texas at Austin with a bachelor's degree in business administration in 1984, according to her LinkedIn page.
Paula married Mark in 1990, and was still married to the businessman until the time of his death in October 2019, following a battle with cancer.
The pair shared two daughters, Kathryn and Kelly.
Paula Hurd Net worth: How much is Paula Hurd worth right now?
Her current net worth is estimated to be $500million.
Her late husband, who spent most of his career at tech company NCR and later Hewlett-Packard before joining Oracle in 2010, had an estimated net worth of $500million at the time of his death.
Along with her husband, Paula bought a spacious five-bedroom house in Atherton, California, worth around $7.1 million in 2005.
Paula Helped Raise $1 Billion For Baylor University
Paula and Mark were longtime and generous donors to Baylor University, and Paula has kept their tradition alive even after his death.
In 2021, she donated $7 million to Baylor's Give Light Campaign, an initiative meant to "impact every aspect of campus life, from academics and athletics to student life and global engagement."
Her gift went toward the new basketball pavilion, which will have a Mark and Paula Hurd Floor, according to Paula's Baylor profile.
Before that, Paula and Mark helped create the "top college tennis facility in the country" at the Texan university, and in 2011, it was named the Hurd Tennis Center.
Paula Announced A Tennis Scholarship In 2022
Paula is an avid tennis player and watcher, and in March 2022, she partnered with Universal Tennis to create the Universal Tennis Hurd Awards.
Each year, Paula will award one male and one female rising tennis player $100,000 "as they transition from college into the professional ranks".
To be eligible, the athletes need to have played at least one year of collegiate tennis and "have demonstrated exemplary sportsmanship and an aptitude for success on the pro tour", according to the award's press release.
Paula Hurd Relationship with Bill Gates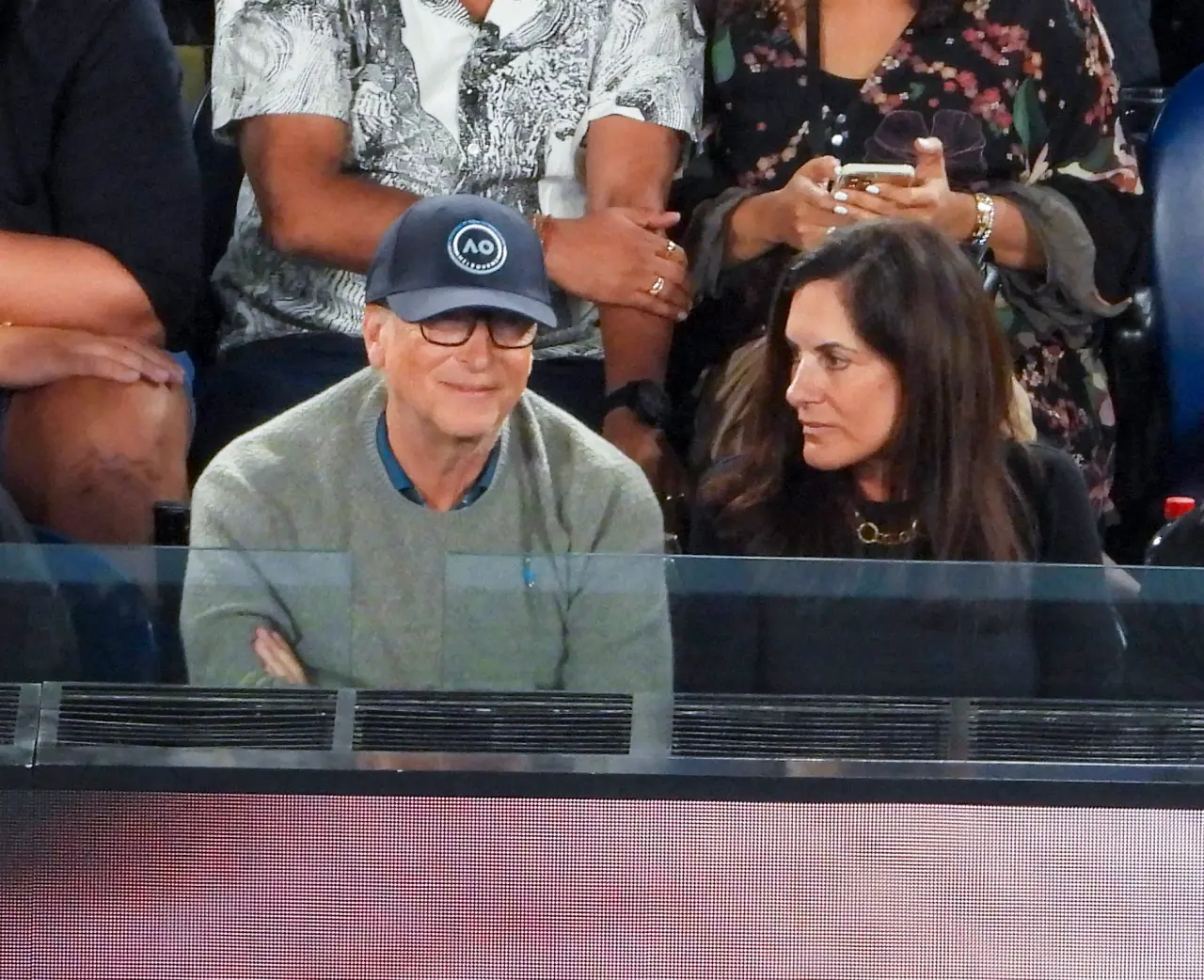 According to opoyi.com, Paula and Bill Gates run in the same circles and had crossed paths before Mark's death thanks to their love mutual love for tennis.
They were seen sitting in the same box at a tennis match in 2015.
Last month, the pair were spotted watching the Men's Singles Final together at the Australian Open in Melbourne, Australia.
They further sparked romance rumors when they were seen taking a walk together around the Australian city, but at the same time, she had not been identified.