Bill Gates has found love again!
According to an dailymail.co.uk, the entrepreneur's relationship with pal Paula Hurd has turned romantic, with the two allegedly striking up a romance "over a year ago."
His budding romance with Hurd comes two years after Gates's split from his wife Melinda French Gates in 2021 after 34 years together, and 27 years of marriage.
Who is Paula Hurd?
Paula Hurd is the widow of former Oracle co-CEO and president Mark Hurd, who died at the age of 62 in 2019 after a reported battle with cancer.
In the year 1962, Paula Kalupa was born to American parents in Michigan, the United States of America.
Having American nationality, she belongs to mixed ethnicity.
Paula was tech executive but now an event planner and organizer, and philanthropist.
She graduated from the University of Texas at Austin with a bachelor's degree in business administration in 1984.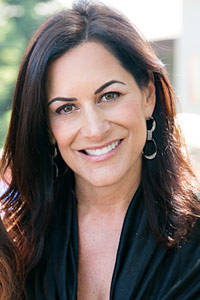 Despite earning her business degree, Paula joined her husband in making major contributions to Baylor, such as supporting the university's national championship tennis program.
Paula, whose maiden name is Kalupa, was working as an NCR executive in 1990 when she married her late husband, who spent 25 years climbing up the ranks at the company.
Her late husband, who spent most of his career at tech company NCR and later Hewlett-Packard before joining Oracle in 2010, had an estimated net worth of $500million at the time of his death.
Who was Mark Vincent Hurd?
Mark Vincent Hurd was an American technology executive who served as Co-CEO and as a member of the board of directors of Oracle Corporation.
He had previously served as Chairman, Chief Executive Officer, and president of Hewlett-Packard, before resigning in 2010.