Most people are pretty familiar with Alan John Kwadwo Kyerematen, given that he served as Ghana's Minister for Trade and Industry from 2017 to 2023, but you might not know much about his family, including his wife, Patricia Christabel Kyerematen.
Let's take some time to know her in this article.
Who is Patricia Christabel Kyerematen?
Patricia Christabel Abena Adutwumwaa Nyinah (now Patricia Christabel Abena Adutwumwaa Kyerematen) is a Ghanaian business woman and a philanthropist.
She is married to Alan Kyerematen, former Ghana's Minister for Trade and Industry and the independent presidential candidate of the "Movement for Change" party.
Mrs. Kyerematen celebrates her birthday on 5th June every year. She is assumed to be born in the 1960s though it isn't clear the exact year.
Be sure to get an update from us should we get any information about her exact age.
Their marriage, which has lasted for over 25 years, is blessed with two children – Alexander and Victor Kyerematen.
Where is Patricia Christabel Kyerematen from?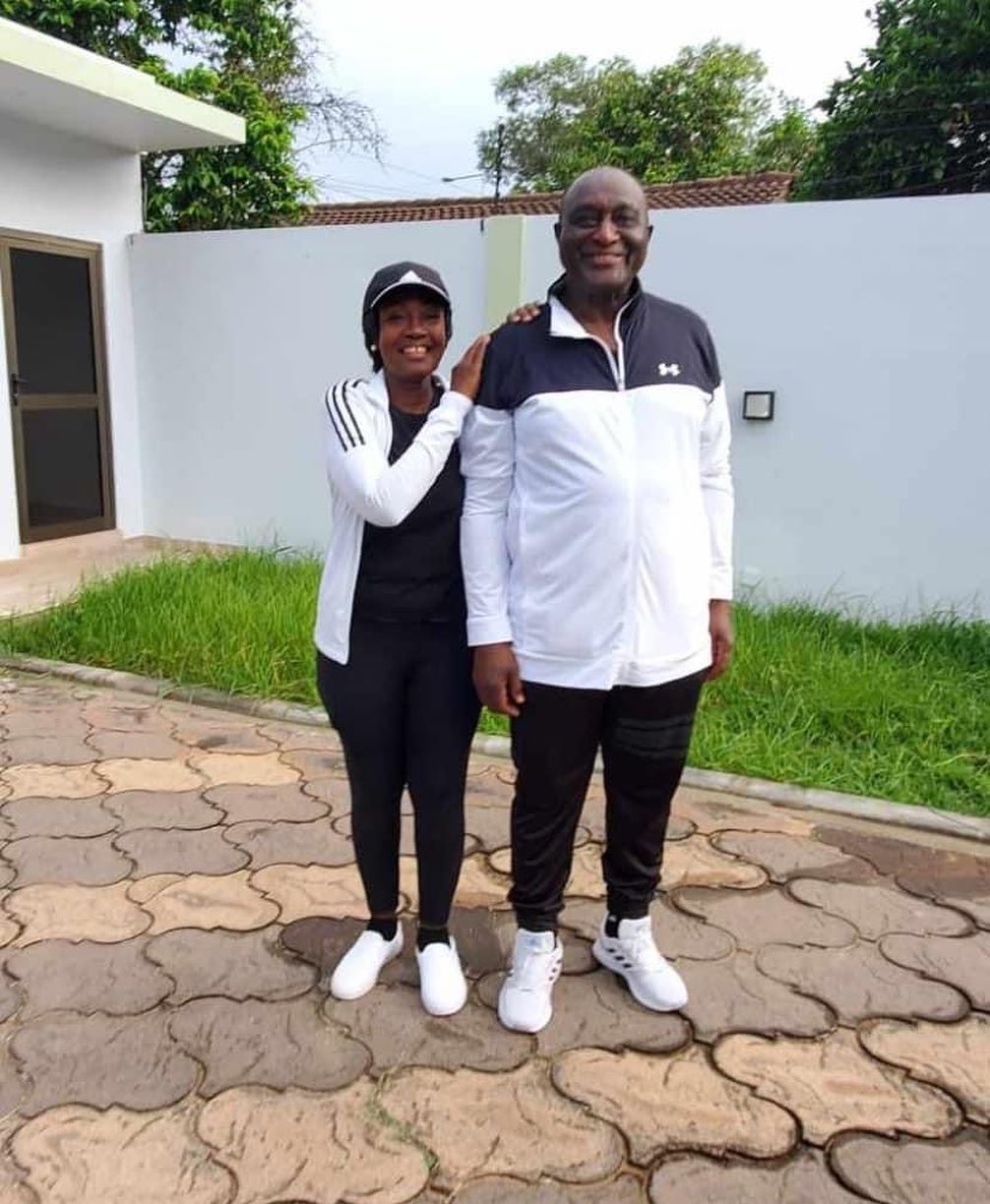 Alan Kyerematen's wife, Patricia is from Akokuaso – Akim Oda in the Eastern Region of Ghana.
Patricia Christabel Kyerematen educational background
Mrs. Kyerematen is an educated woman, as evident in her impact on society.
But the schools she attended and the course she studied at the university is unknown to the public.
We we will update you should we have tangible information about that.
Patricia Christabel Kyerematen parents
Patricia Christabel Kyerematen parents are the late Joseph Kwame Kingsley-Nyinah and Georgina Kingsley-Nyinah.
Her father Joseph Kwame Kingsley-Nyinah was a Ghanaian judge who served as a justice of the Court of Appeal and also as the Electoral Commissioner for Ghana.
He worked as a teacher and then a law clerk before he proceeded to the United Kingdom in 1947 to study law at the Middle Temple, London.
He was called to the Bar in June 1953.
He became a High Court Judge in 1963 and an Appeals Court Judge in 1971. He served on the Ghana bench until his retirement in 1980.
He died on February 18 this year at age 96.
News
During Alan's declaration to run as independent candidate, Patricia Christable Kyerematen revealed that her husband is the best man to restore Ghana.
The proud wife touted her husband as a good man and the person with the vision Ghana needs.
According to her, the signs clearly show the odds are in favour of the former New Patriotic Party (NPP) presidential hopeful.
"I'm giving him every support with the strength that God has given me because you will agree with me that the signal is clear. It is more than possible that this will happen. He is a good man—the man of vision Ghana needs, and there is nothing impossible if God permits it," she said.
In an interview with PeaceFm News, she described Hon Alan Kwadwo Kyeremanten as a "unique person, a rare gem and visionary par excellence."