A young Wisconsin bride identified as Paige Ruddy lost her life following a house fire that broke out hours before she was set to walk down the aisle.
Paige Ruddy, 19, was asleep on the second story of a Reedsburg home when it became engulfed in flames on Tuesday around 4 am.
The tragic incident occurred at the 200 block of W. 2nd Street, where the home lacked smoke alarms, leaving Ruddy with no warning or time to escape.
While three others inside the house managed to escape unharmed, firefighters arrived and attempted to rescue Ruddy, who tragically passed away in the hospital a day later from a brain hemorrhage caused by smoke inhalation.
Remembering Paige Ruddy: A Precious Life Cut Short
Heartbroken family members fondly remembered Paige Ruddy as a remarkable individual who brought an indescribable presence to those around her.
Her aunt, Holly, expressed her grief, stating, "She was just a precious human.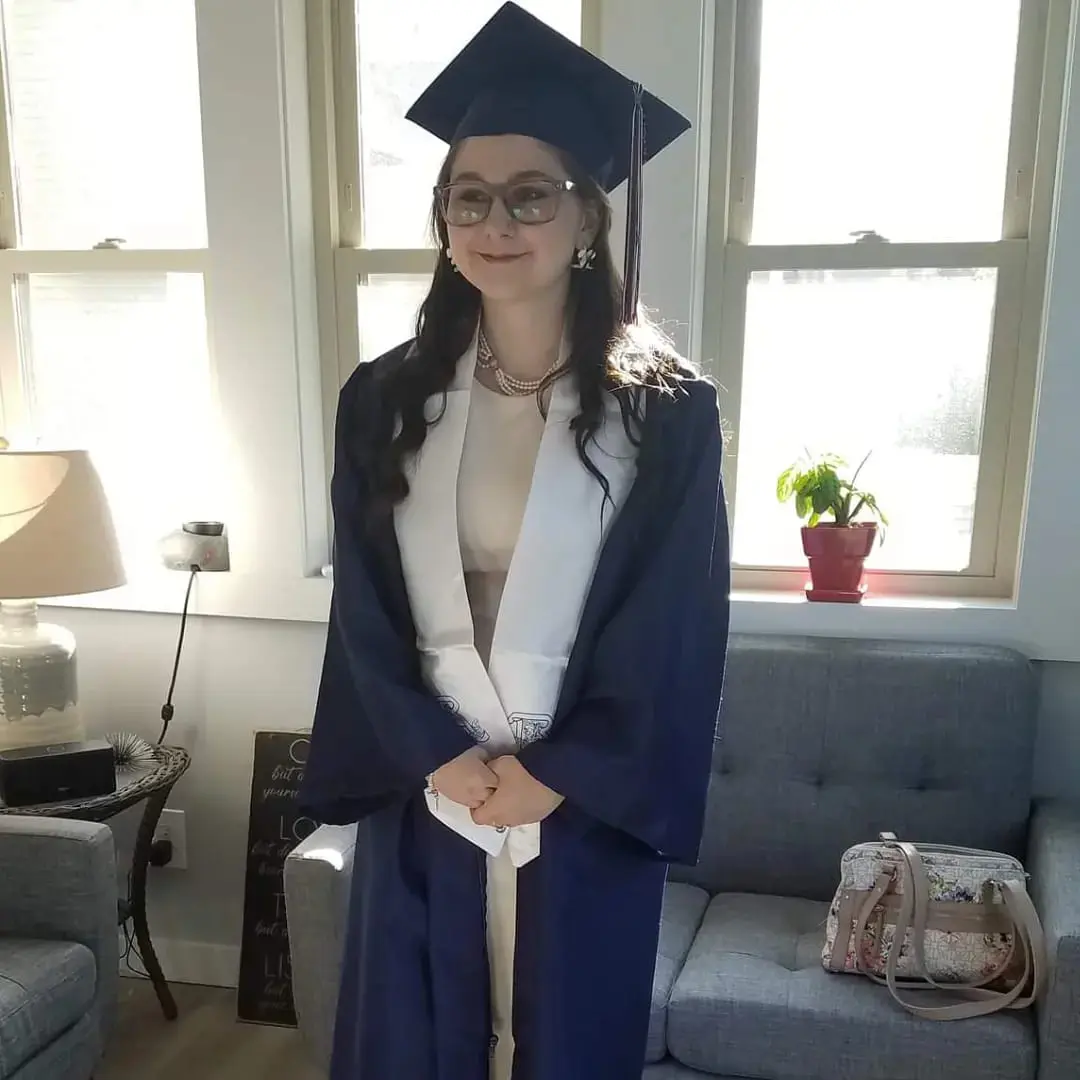 There was nothing about her that you couldn't like." Paige Ruddy was engaged to her love, Logan Mitchell-Carter, and they were set to be married on that fateful day.
The young couple had privately exchanged their vows on Monday, just hours before the tragic fire occurred.
Their plan was to have a small wedding ceremony at the Sauk County Courthouse surrounded by close family members.
The Grief and Support of a Community
Following the devastating loss, friends and community members rallied together to support the Ruddy family during this challenging time.
A GoFundMe campaign was launched to assist with the medical and funeral expenses incurred.
The fundraiser organizer, Brea Behn, shared the heartbreaking sequence of events, explaining that the family went to bed excited to attend Paige Ruddy and Logan Mitchell-Carter's small wedding ceremony, only to be awakened by the police with the tragic news of the fire.
A Life of Kindness and Ambition
Paige Ruddy's life was characterized by her selflessness, vivacity, and ambition.
Since the day she was born, she brought joy and positivity to those around her.
She possessed a kind and fun-loving nature, with her family describing her as someone who always had a spark of energy.
Paige was known to be hardworking and dedicated to helping others, whether it was assisting her grandparents with household tasks or supporting her parents and siblings.
Her dream was to attend Madison Area Technical College in the fall to pursue a career as a veterinary technician.
A Future Cut Short: Dreams Unfulfilled
Tragically, Paige Ruddy's future plans and dreams were cut short by the devastating house fire.
She and her fiancé had intended to move out of the family home and begin their life together.
Paige's aspiration to become a vet tech showcased her passion for animals and her desire to make a positive impact in the world.
Her loss not only leaves a void in the hearts of her loved ones but also in the lives of those she could have touched through her chosen profession.