Designer Paco Rabanne, who shocked the fashion world with his daring and unwearable runway looks in the 1960s, has died aged 88 in Brittany.
As fans and friends pay tribute to the late Paco Rabanne, we take a look at his career and private life.
Paco Rabanne wife: Was Wacko Paco married?
Despite rising to the prominence of success, the Designer kept his personal life out of sight of the media. As a result, information about his love life is unavailable in the media. There is no information about Paco Rabanne's past and present relationship. According to Dailymail.co.uk, the French-Spanish Designer was rarely seen in public after retiring and claimed to have lived multiple lives. Furthermore, several media claims he resided among Parisian prostitutes during the reign of Louis XV and Tutankhamun's killer.
Who was Paco Rabanne ?
The eccentric icon, whose real name is Francisco Rabaneda y Cuervo, used metals, plastics and paper to create his space-age designs, which led to him being dismissed as 'the metal worker' by Coco Chanel. The designer nicknamed 'Wacko Paco', who claimed he has had multiple lives and was previously a Parisian prostitute in the times of Louis XV, murdered Tutankhamun and was 78,000 years old, retired in 1999 and had rarely been seen in public since.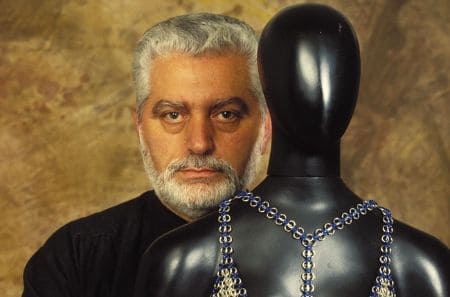 Born in 1934 shortly before the Spanish Civil War, Rabanne's father, a Republican colonel who was a commander of the Guernica garrison, was shot dead by Francoist troops after they turned on him. His mother worked as the chief seamstress at Cristóbal Balenciaga's first fashion house in the Basque country in Spain before moving the family to Paris. His stardom reached further heights when in 1968 he designed the iconic Barbarella green outfit worn by Jane Fonda in the eponymous film. After the media furore around his own line, Rabanne signed a deal that year that brought him under the ownership of the Barcelona-based Puig family, heavyweights in the fashion and fragrance industry. He also dressed Audrey Hepburn, Mia Farrow and Françoise Hardy during the height of his fame. He famously dressed global superstar Lady Gaga in outfits made entirely of paper for her 2011 appearance at the MTV Europe Music Awards.