In so many relationships, cheating is a common cause of breakup. 
As everyone knows, cheating is when your partner has an affair with another person.
People have different definitions of what it means, but typically, it refers to when your partner gets involved with another person while you two are still dating.
Well, a female pastor, Esther Saforo Ministries, stands to give a different meaning to what cheating is.
Per her opinion, there's nothing like cheating outside marriage.
She noted in a Facebook post that it is only married people who are supposed to complain about cheating and not some confused fornicators who call themselves boyfriend and girlfriend.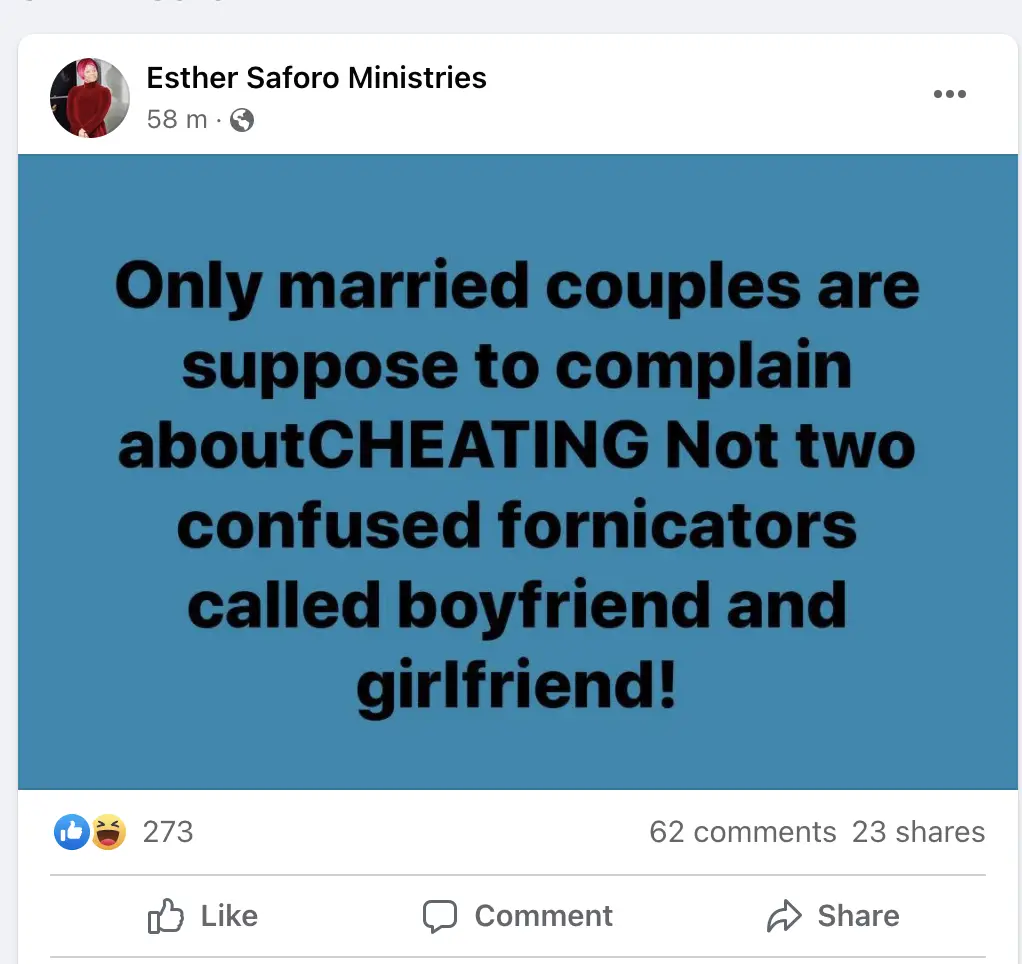 Her post has attracted massive reactions from her followers:
Some commentators have said that it is unfortunate for such a comment to be coming from a Woman of God.
Because dating does not necessarily mean an avenue for fornication.
They noted that every married person was once called a boyfriend or girlfriend because this is the phase to study your partner.
So the fact that you're in this phase and your partner cheats on you doesn't make it unimportant.
Read some comments below: