Olivia Culpo took her fans by surprise today by announcing her engagement to her boyfriend Christian McCaffrey.
The former Miss Universe and San Francisco 49ers star dated for four years before taking the next big step in their relationship.
The model put on display the engagement ring given to her by her new fiancee and it is said to have been custom-made to encompass the American beauty's trendsetting style, according to the founder and CEO of Ring Concierge.
Despite the excitement surrounding the engagement, some fans are curious about whether or not Culpo has children.
Keep reading to discover the answer.
Does Olivia Culpo has a child?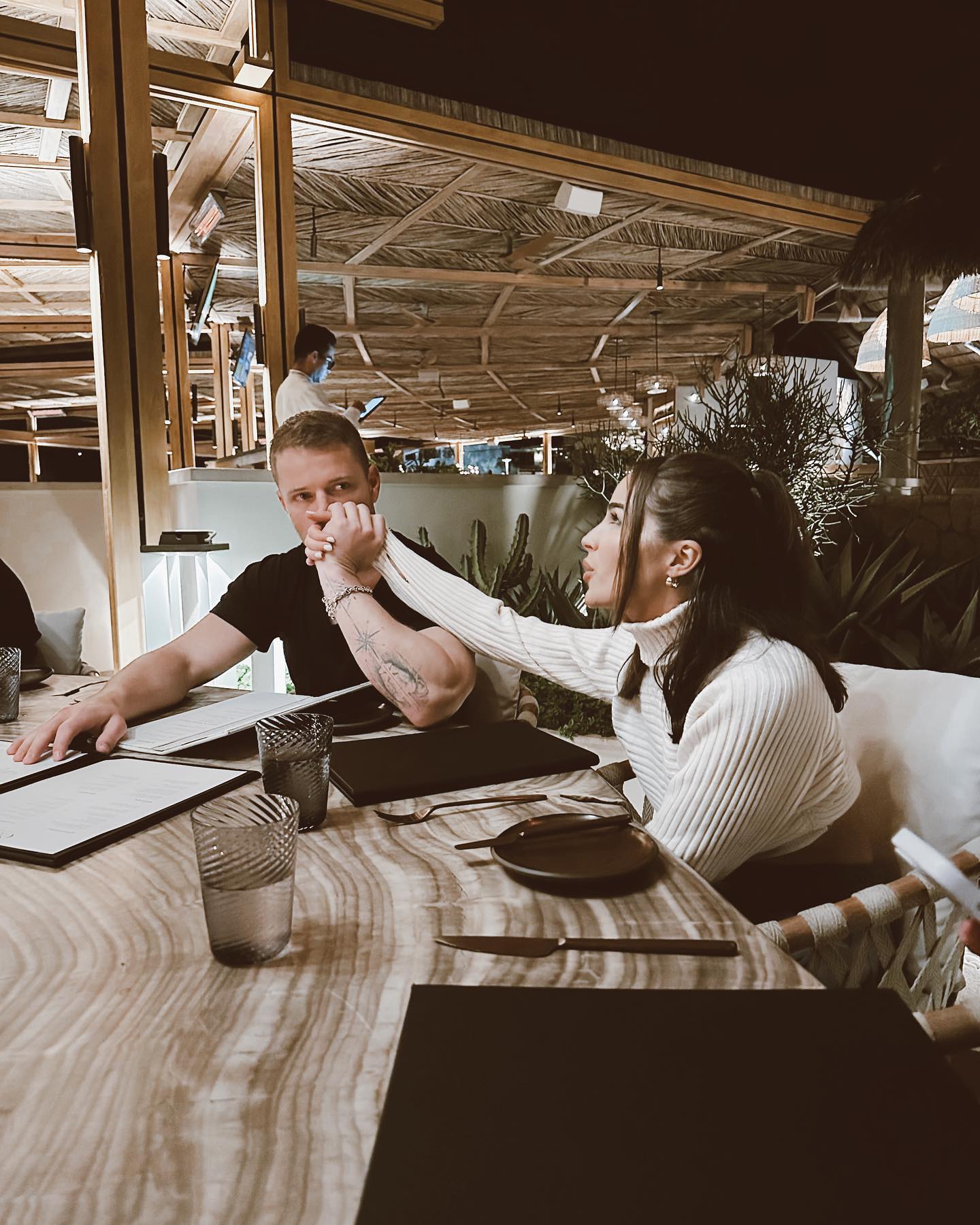 No, Olivia Culpo does not have a child at the moment.
In a 2022 episode of The Culpo Sisters, Olivia Culpo revealed that she and her partner Christian McCaffrey aren't quite ready to have kids yet.
"I've talked to Christian and we're on the same page about having kids, we both want to have kids, but the timeline of that is something that is not in the foreseeable future," said Culpo, 30, who has been dating the 26-year-old San Francisco 49ers running back since 2019. "He is completely and totally focused on football and he should be. He's not ready to have kids. It's not really an option."
"I always thought that by 30 I'd be married and have kids," she continued, adding that she wants to have "four or five or six" kids. "I'm definitely the kind of person who likes to have a plan. Right now, I have no plan because I have so many question marks, so I'm freaking out. … It's definitely very, very stressful."
Adding to Culpo's stress is her endometriosis diagnosis, which — despite having surgery to remove some lesions — she still fears might have negative effects on her fertility.
"Endometriosis is the overgrowth of tissue in the uterine lining. But that tissue can be growing in like, your kidneys, liver, bladder, ovaries — it can just be destroying your body," she said. "You can have endometrial tissue growing near or on your ovaries, it can affect your quality of eggs, scar your fallopian tubes. There is so much that I don't know about what's going to happen in the future with that condition and I worry all the time about my timeline. I feel like I have to have kids ASAP."
She went on to explain on The Culpo Sisters that while she feels her biological clock ticking, she understands the demands this may have on McCaffrey.
"I wish I didn't put so much pressure on myself," she said. "I have this ticking time bomb but it's because I have had the reproductive scare, and he's four or five years younger than me."
"I'm so worried about putting pressure on my relationship in a way that's not going to move it in the direction that I want," Culpo shared. "But that's also not who I am. I don't want to feel like I have to do certain things to reframe my life in a way that's going to move it toward a ring on my hand. I just can't imagine having to start over again."
Fact Check
We strive for accuracy and fairness.
If you see something that doesn't look right, email us at  [email protected]