Obuasi Military Wedding – ghlinks.com.gh has acquired photos and videos of Richard Agu's wedding ceremony.
In as much as security is very tight at the wedding ceremony of Richard Agu and Benedicta Langtaa, some of the people who were invited have done a yeoman's job by serving those on social media with some nice photos.
We have finally chanced on some exclusive quality photos and videos from the wedding ceremony which has become a big topic on social media because of the seeming 'vawulence' Richard's ex, Comfort threatened to cause.
The wedding ceremony, which took place at the St John's Baptist Church at Obuasi Brahabebome ended peacefully with any chaos.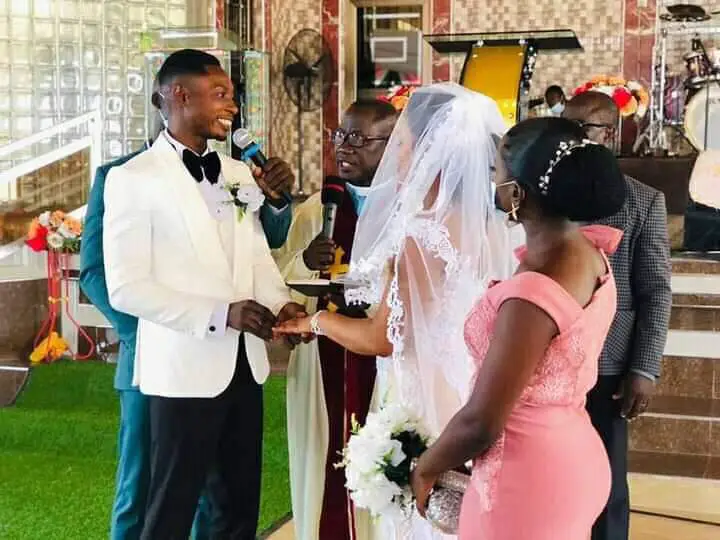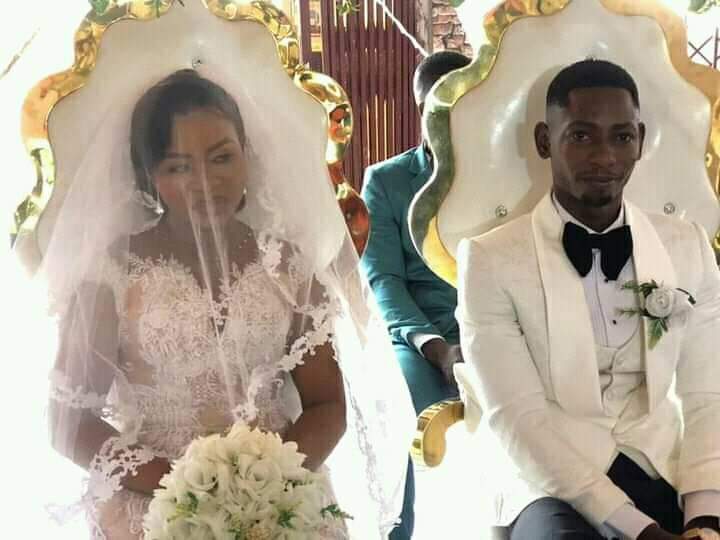 Check out photos and video below
View this post on Instagram