Npower Batch C- The Biometric Fingerprint Enrolment has begun for the second batch of applicants of Batch C Stream 2.
---
For batch C applicants who were not shortlisted for stream 1 recruitment, Nasims management has opened the Nasims portal so applicants who registered for batch C can see whether they were shortlisted.
Applicants who submitted an application for the previous Npower application will be required to sign in to nasisms with their username and password, and then check the enrolment category.
Upon viewing the nasims dashboard, batch c stream 2 applicants will see a message;
" Biometrics .Congrats on passing the screening phase. We just want to verify some of your details and you will be good to go. If you feel you missed out on any important detail during the application phase, kindly send an email to our support team via [email protected]".
Portal ( Login )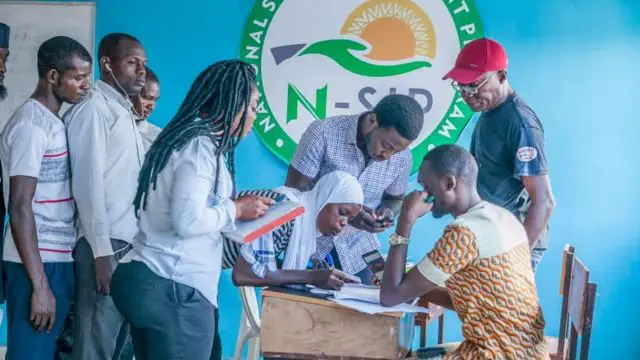 If you are finding it difficult to visit the nasims portal and  start your enrolment ,kindly follow these steps –How To Do Npower Stream 2 Fingerprint Biometric Enrollment
Kindly follow the instructions below to do Fingerprint biometrics enrolment:
Login to your dashboard https://nasims.gov.ng/login and click the "verification" tab
Click the "capture your fingerprint" button to download and install the enrolment application
After installation, provide the required credentials and click "Proceed"
Make sure the fingerprint biometric device is connected, then click on "Begin Enrolment" to launch the enrolment process.
Click on the finger to begin the enrolment process
You may want to also check 300k Nexit Scheme Applicants To Enjoy CBN Loan – FG
Applicants are to enroll their Right thumb, Right index, Left thumb and Left index fingers only for successful enrolment
After successful enrollment, click on "Submit" to save the biometric enrollment
After successful enrolment, please check the "verification" tab of your self service portal to confirm if the capture was successful.
N-Power is a scheme set up by Muhammadu Buhari since 8 June 2016, to address the issues of youth unemployment and help increase social development.
The scheme was created as a component of National Social Investment Program, to provide a structure for large scale and relevant work skills acquisition and development and to ensure that each participant will learn and practice most of what is necessary to find or create work.