Noah Green, Biography
Noah Green was an African-American ex-college football player who lived in different parts of the United States including Indiana, West Virginia, and Virginia.
The former football player was born to Mazie Green and Newton Green in Fairlea, Greenbrier County, West Virginia, USA.
On the afternoon of April 2, 2021, he allegedly rammed his car into a police barricade outside the U.S. Capitol building in Washington, D.C., USA before exiting the vehicle brandishing a knife.
The attack killed one U.S. Capitol Police officer named William "Billy" Evans and injured another officer. The authorities who responded shot him and took him into custody.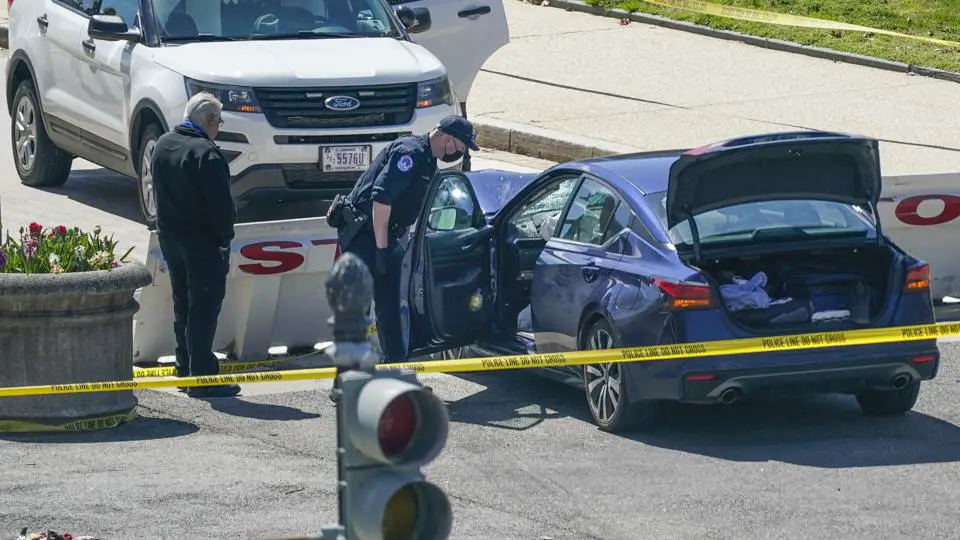 He died at the age of 25 that day.
Education
He had his high school education at Alleghany High School in Covington.
He later proceeded to Glenville State College in Glenville, Gilmer County, West Virginia.
In 2015, he was one of the students from out of state who were on the honor list of the college's vice president.
From Glenville State College, he transferred to Christopher Newport University in Newport News, Virginia where he played football as a defensive back.
In 2019, he graduated with a bachelor's degree in finance.
After college, Green struggled with mental health issues like hallucinations and suicidal thoughts, and he abruptly moved from his Virginia home to Indianapolis and later Botswana, his brother told the Post in an interview Friday.
His behavior became increasingly alarming in the weeks leading up to the Capitol attack.
He turned into a vocal defender of Nation of Islam leader Louis Farrakhan, a controversial activist who has espoused anti-Semitic beliefs, according to now-deleted social media posts reviewed by several media outlets.
SOURCES:
Fact Check
We strive for accuracy and fairness.
If you see something that doesn't look right, email us at  [email protected]