Noah Blake( born February 1, 1965 – age 58) is an American actor who is even better known as the son of the late Robert Blake, a retired Emmy Award-winning actor known for Cold Blood and Beretta.
Noah Blake was thrust into the spotlight following his father's arrest for allegedly murdering his stepmother and his trial.
However, he firmly stayed away from the public eye after the trial ended and has led a private life.
Following the passing of his father, numerous individuals have been persistently inquiring about his whereabouts and what he is up to."
Read along as we help you uncover this and many other details about him.
Who is Noah Blake?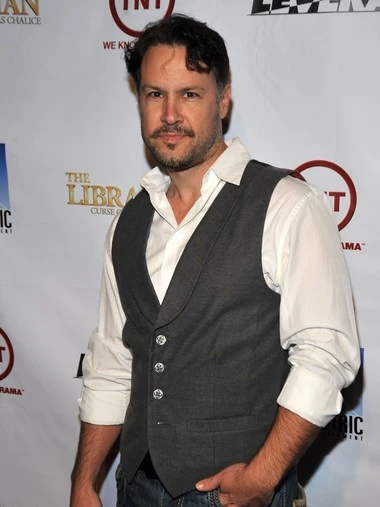 Following in the footsteps of his father, Noah Blake has also worked as an actor in the film industry.
His IMDb profile reveals that he worked on movie productions over 3 decades.
He is best known for minor roles in Teen Witch, Mystery Men and Piranhaconda.
He appeared on Married… with Children as Sean in "Married… without Children" and as Jim in "The Agony of Defeet".
Has two sisters: Delinah Blake & Rosie Blake.
Noah Blake supported his father during his murder trial
Noah only caught media attention after his father was arrested for the alleged murder of his stepmother in 2002.
Robert Blake was detained on April 18, 2002, after being accused of killing his wife.
Noah Blake spoke out about his father's relationship with his slain wife on CNN's Larry King Live and asserted that he believes that the actor has nothing to do with the May 4 murder of Bonny Lee Bakley.
Noah Blake told CNN that though he'd never met his 44-year-old stepmother, he knew the couple "hadn't really established what the nature of their relationship was going to be."
"My dad is innocent, period. He doesn't need to prove that," Noah Blake said on the broadcast. "He is not obligated nor is he obliged to address a thousand trillion rumors."
Fact Check
We strive for accuracy and fairness.
If you see something that doesn't look right, email us at  [email protected]