This article provides a comprehensive overview and breakdown of Neymar's net worth, endorsements, and cars in 2021. 
Here at ghlinks.com.gh, we have compiled all the details you need to know about Brazilian superstar Neymar for football fans
Born on 5 February 1992, Neymar da Silva Santos Junior is a Brazilian football player who plays for Paris-Saint-German in the French Ligue 1 as well as the Brazilian national team.
Neymar is listed among the world's top players alongside Lionel Messi and Cristiano Ronaldo.
At present, he serves as captain of the Brazilian national team and is the third-best scorer in Brazilian history. 
His net worth has grown significantly as he has earned a lot in football.
As a result of his talent and football skills, he is considered one of the best players in the world. 
In 2017, Neymar moved from Barcelona to Paris-Saint-German in a $263 million deal, making him the most expensive player in the world.
With over 244 million followers on Facebook, Instagram, and Twitter, Neymar is the second most popular athlete in Brazil on social media largely because of his football success.
According to Forbes ranking of the top highest-paid athletes in the world, Neymar was named the sixth highest-paid athlete in the world in 2020. 
Neymar's Net worth
Neymar has achieved so much wealth and assets through his career that his net worth has reached its highest level. 
His career includes playing for both the Ligue 1 club Paris Saint-Germain and Spain's Barcelona.
The net worth of Neymar is $95 million.
 Neymar's huge net worth is largely derived from his salaries, followed by his endorsements.
The Brazilian player was earning $1.7m per year at Santos before signing a new deal worth $4m per year.
He signed a mega-deal worth €86.2m ($15m) with Spanish club Barcelona in 2013, giving him a salary of $15m per year.
In 2017, Neymar moved to Paris-Saint-Germain for a world record fee and became the highest-paid football player with a weekly wage of $1.02m, which translates to $70.5m per year – a large fortune for a player his age.
Neymar's acquisition of such an enormous amount of money in 2017 increased his net worth substantially, making him one of the world's ten richest footballers.
Neymar's net worth has also increased after signing endorsement agreements with companies earning him over $25m per year.
After parting ways with long-term sponsor Nike, Puma signed him up for an endorsement deal worth $29.1 million per year, increasing his net worth.
Among other companies and brands that have added to Neymar's wealth are Beats Electronics, DAZN, Electronic Arts, Gillette, Mastercard, Red Bull, and TCL.
Neymar's Cars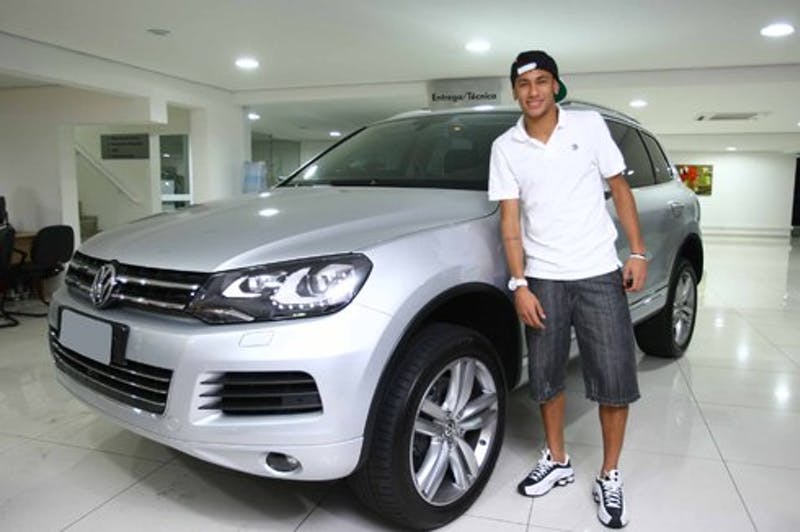 Beyond football, Neymar is a person who enjoys a good and luxurious life. 
With his large net worth, Neymar has been able to acquire so many expensive and beautiful cars and houses.
Among Neymar's cars are Maserati Mc12s worth $643,881, Porsche Panamera Turbos worth $383,700, Audi R8 Spyders worth $155,057, and Mercedes AMGs worth $150,589.
Aston Martin Vulcan worth $2.2m, Lykan Hypersport worth $3.1m, Lamborghini Veneno worth $4.2m, and Koenigsegg CCXR Trevita worth $4.4m are among the others.
Neymar's Houses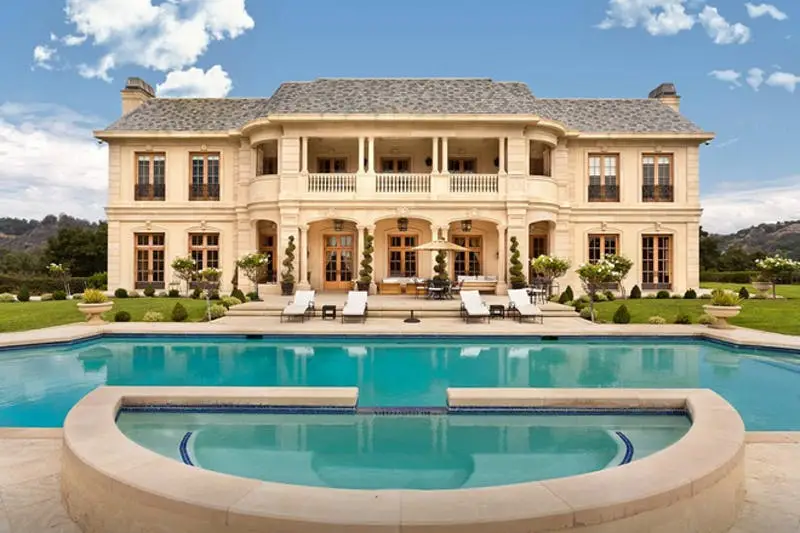 He also owns beautiful houses in different countries around the world, adding to his big net worth. 
Two of Neymar's homes are in Brazil, and he also has a house in Beverly Hills, Los Angeles County, California, USA.
In Brazil, Neymar's family stays in his house, which includes five bedrooms, six suites, a swimming pool, a heliport, and a gym.
Neymar has also acquired a big and beautiful mansion in Beverly Hills, a popular destination for celebrities and high profile figures. 
The house of Neymar in Beverly Hills is equipped with a tennis court, a 14-seat cinema, a Jacuzzi, a swimming pool, as well as over twelve bedrooms.
Fact Check
We strive for accuracy and fairness.
If you see something that doesn't look right, email us at  [email protected]