A Nigerian couple have become viral sensation after they were spotted in bed in the middle of a terrible road in Ohi-Orogwe, Owerri in Imo State.
Bad roads make up some of the many challenges that is experienced in different parts of Nigeria, and while some resourceful individuals take it upon themselves to construct some inner-city roads, the major roads remain an eyesore.
To create awareness on the poor condition of the Ohi-Orogwe road, this newly wedded couple decided to celebrate their Honeymoon by taking photos of themselves on it.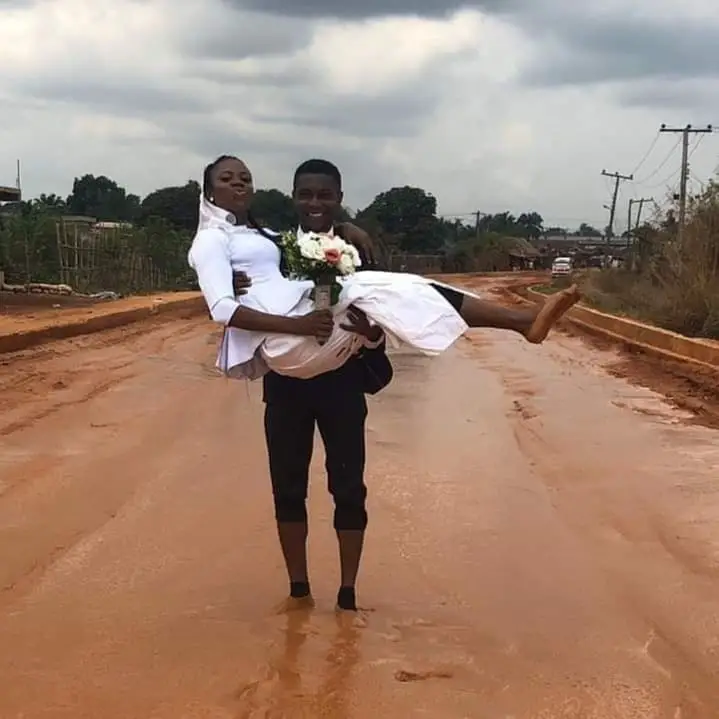 The Punch shared some photos of the couple sleeping and having a good time on a bed placed just in the middle of the muddy road.
See more photos below:
PHOTOS: Couple Celebrates Honeymoon On Terrible Ohi-Orogwe Road, Owerri, Imo State. pic.twitter.com/QVPoPtG5d4

— Punch Newspapers (@MobilePunch) March 27, 2021