Primetime anchor for KTSM News Channel 9, Natassia Paloma, has welcomed her second child, a baby girl named Natalia Maria Thompson, with her husband Trevor Thompson.
Natassia, alongside her husband, Trevor, also a journalist at KTSM 9 News, shared a photo of the happy family on Instagram on Tuesday, 25th April 2023.
"And she's here!!! Natalia Maria Thompson -7:41 a.m., 4/25/2023 -7 pounds, 8 ounces #GirlDad" Trevor wrote, sharing 3 adorable photos of his newborn.
Natassia also wrote "Welcome to the world Natalia Maria Thompson! You are so loved! 💕💕💕"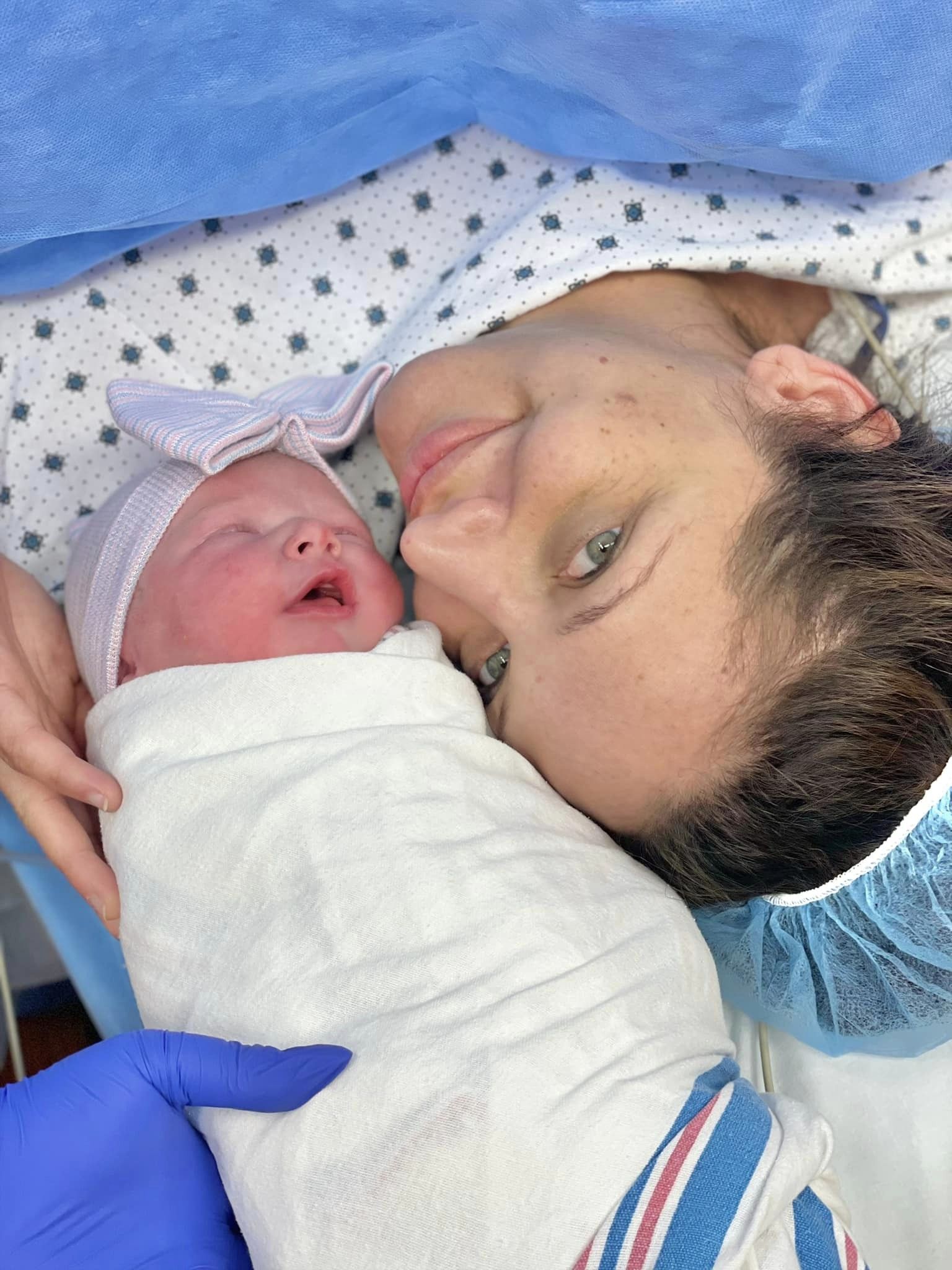 Natalia Maria Thompson was born on Tuesday morning, weighing 7 pounds and 8 ounces.
Natassia first revealed she was pregnant on social media this past November with a photo of the ultrasound. "Breaking News," she wrote. "We're having a baby!"
She revealed the baby's name and gender this past February posting a photo of herself she, her son Nathan, and Trevor – all wearing pink – standing in front of pink balloons and streamers.
In mid-March, Natassia wrote that she had been given a due date of April 25, and right on cue the punctual little bundle of joy made her debut at 7:41 a.m. on 04/25/2023.
Natalia also shares five-year-old son Nathan with her husband Trevor.