Actor Nashawn Breedlove, known for his role in the film "8 Mile," passed away suddenly at the age of 46.
Breedlove, whose character Lotto famously battle-rapped with Eminem in the iconic 2002 movie, peacefully departed in his sleep at his residence in New Jersey this past Sunday, as reported by TMZ.
At present, the precise cause of his passing remains unknown to his family and close associates, according to the outlet.
Nashawn Breedlove wife: Was Nashawn Breedlove married?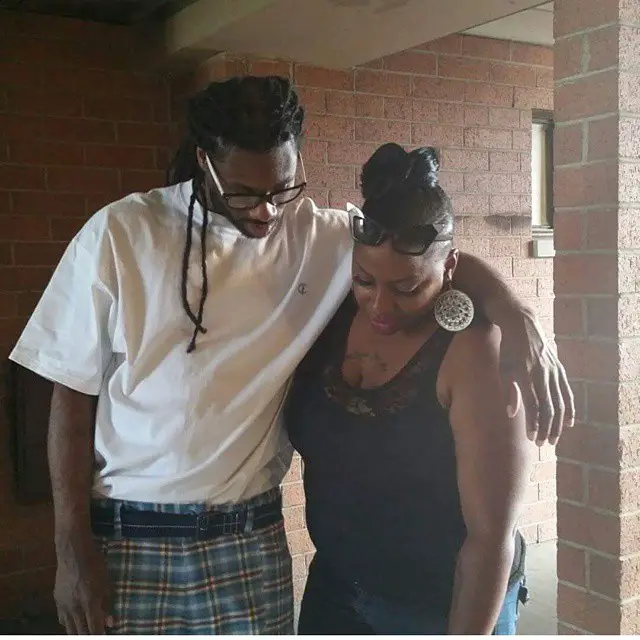 No, Nashawn Breedlove wasn't married, however he had a baby mother named Latisha Harper.
The pair share one son, 22-year-old Zaak Breedlove.
Latisha Harper reacts to the news of her ex boyfriend Nashawn Breedlove demise
Latisha Harper wrote: "Thank you for posting this. Nashawn was so humble and modest he didn't even know he had true fans. He was so talented.
"Not only Wa he an amazing MC he sang better than Luther. He blessed me with my son @youngzaak and I swear that is Nashawn to the 10th power. I will always be his biggest fan.if yal only knew his talent. Please pray for our strength it is needed. Thank you again @mickey.factz."
Who was Nashawn Ox Breedlove?
Nashawan Ox Breedlove was praised for his appearance as the main antagonist named Lotto in the 2002 drama film, 8 Mile.
The character was one of the members of The Leaders of The Free World.
After his appearance in 8 Mile, Nashawn Ox Breedlove began his career as a rapper.
He released tracks including Battle Grounds, Buddy Shot, and more, which were hailed by fans across the globe.
He was also featured in the soundtrack of the comedy film, The Wash, which starred several rappers in the lead, including Dr. Dre, Snoop Dogg, and DJ Pooh. Directed by Pooh, the film grossed $10.2 million at the box office. The Wash also received two accolades at the Stony Awards in 2002.
However, Nashawn Ox Breedlove gained popularity after his role in 8 Mile and remained in the spotlight after its release.
The film's 20th anniversary was celebrated in 2022.
The news of Nashawn's reported death comes around seven years after the demise of the film's director Curtis Hanson.