In the murder case of Nancy Daugherty, a Minnesota man identified as Michael Allen Carbo has been found guilty.
Michael Allen Carbo, Jr., 54, is being held responsible for the 1986 cold case.
Carbo was indicted by a grand jury with two counts of First-Degree Murder, while Committing Criminal sexual Conduct in the First Degree.
Each count carries a mandatory sentence of life in prison.
Carbo was just 18 at the time of Daugherty's death.
Nancy Daugherty, then a 38-year-old mother of two was found dead in her bed on July 16, 1986, having been sexually assaulted and strangled.
The break came 34 years later, after Chisholm police approached the Minnesota Bureau of Criminal Apprehension about providing a sample of the DNA evidence to a company that analyzes public genealogy databases.
The DNA expose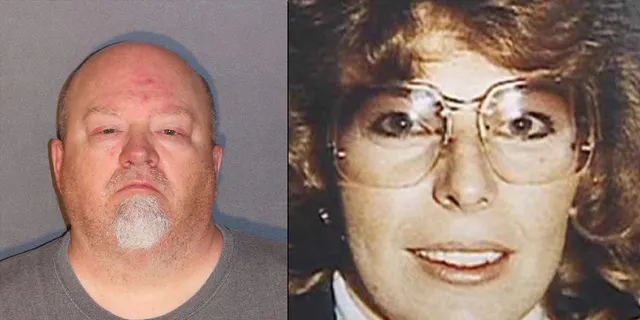 Carbo, who lived within a mile of the victim, did not have any known relationship with Daugherty.
He was never a suspect until the Chisholm Police Department contracted with a genetic genealogist to compare crime scene DNA samples against those in privately maintained databases and develop a profile of the suspected killer.
DNA from several sources at the crime scene, including semen, were conclusively shown to be a match with Carbo.
His DNA was also found under Daugherty's fingernails, and authorities said there were signs of a struggle both inside and outside the house.
A Chisholm man appears in court Thursday for the 1986 death of Nancy Daugherty. BCA agents, Chisholm PD & St. Louis Co. Sheriff's investigators arrested Michael Allan Carbo Jr. on Weds. afternoon after his DNA matched to evidence at the crime scene. More: https://t.co/HFD7EcHoGH pic.twitter.com/X2xmq49oX5

— Minnesota BCA (@MnDPS_BCA) July 30, 2020

According to the criminal complaint, police saw Carbo carry a bag of garbage from his apartment last week.
Police retrieved the bag and obtained DNA evidence, which matched DNA at the scene. Investigators later obtained a DNA sample from Carbo that matched, the complaint said.