Throughout Quinton Jefferson's immense success, his wife, Nadia Jackson Jefferson, has been by his side.
In this piece, we get to know her a little better.
Who is Nadia Jackson?
Nadia Jackson Jefferson is the lifelong wife of Quinton Jefferson, an NFL player currently signed to the New York Jets.
Nadia Jackson has never engaged in any professional work for over 5 years, but she is said to be a homemaker, taking care of the home front and the 4 children.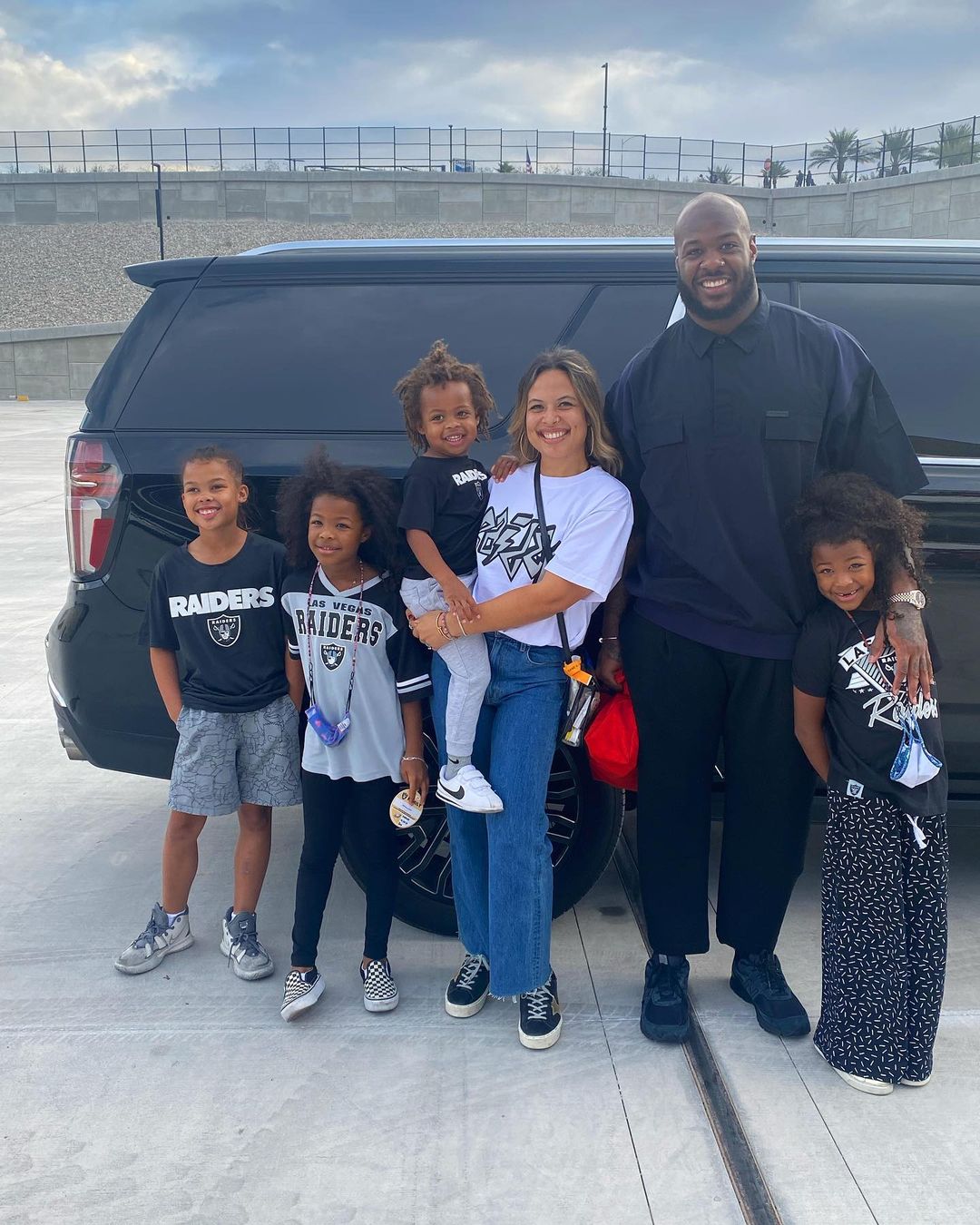 Additionally, she runs a blog called "Jefferson Party of 6," in which she writes her family's life in Seattle, where they currently reside.
Read her profile from the blog below
Hello! I want to introduce myself I am Nadia wife, mama, and so SO much more. We currently live in Seattle, this will be our 3rd year living on the west coast. I have been a stay at home mom for almost 5 years(wow did not even realize that until right now!) I finally decided to get into this whole blog game and I am excited for you to see about me and my crew. Mother of a seven year old girl, identical twin four year old girls, and one sweet almost one year old BOY(we finally got one). Always here to answer questions about hair, activities, food,REAL LIFE football life, and whatever else you could think of! ENJOY
She is very supportive of her husband's career and frequently shares his accomplishments on social media.
Who is Quinton Jefferson?
The 30-year-old NFL player who was recently signed to New York Jets had a career-high 5 1/2 sacks in 17 games, including three starts, last season.
He was a fifth-round draft pick of Seattle out of Maryland in 2016 and has had three stints with the Seahawks over five seasons, including last year. He also has played with the Los Angeles Rams (2017), Buffalo (2020) and Las Vegas (2021).
Jefferson has 20 1/2 sacks in 89 games, including 48 starts, during his seven NFL seasons.
He also has 64 quarterback hits, three forced fumbles, three fumble recoveries and 24 tackles for loss.
Fact Check
We strive for accuracy and fairness.
If you see something that doesn't look right, email us at  [email protected]