Outspoken gospel musician, Gifty Osei has accused a producer she worked with sometime back of stealing her money she worked hard for.
According to her, the act of the producer is one that is uncalled and should seriously be condemned.
She made this daring allegation on Accra based Okay Fm on Wednesday.
Narrating the ordeal, Empress Gifty said she worked with a company and was expected to be paid for her services but didn't get the full payment.
In a bid to retrieve her locked up cash, she took to her facebook page to rant and that was when the producer who she refused to give his name went to the company to arrange with them to lie to her that they will pay in due time.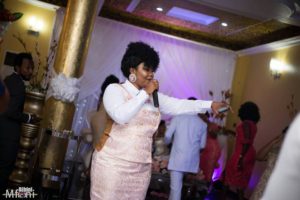 According to her, the producer has 'chopped' the money and is walking about freely. She said;
"I went to facebook to rant and that was when he went to the company to tell them that they should tell me the money is with them. As I'm talking to you now, that producer is walking around freely and hasn't paid memy money"
The musician said using herself as an example, the producer is in that line of fraudulent activities against musicians and expressed serious disappointment in his lack of professionalism. Refusing to give his name after several attempts from the host, she said he knows himself.