Nollywood actress and mother-of-one Ini Edo has reacted to critics backlash following her decision to have a daughter via surrogacy.
The actress herself revealed that she had her daughter through surrogacy to prevent baby daddy drama was questioned for being selfish and making the life of her innocent child miserable hence she wouldn't know her real father because her supposed dad was a donor.
Many have said the actress never care for her child but just decided to have a baby to prove society wrong but she has ended all the claims saying the donor is not just an ordinary person as they think.
She urged critics to focus on important issues and also leave her and the daughter alone.
Ini Edo said : My daughter's donor is not just a random person.
Doesn't make him any more than a donor. Now y'all can start to focus on what's really important in this country and leave us the hell alone.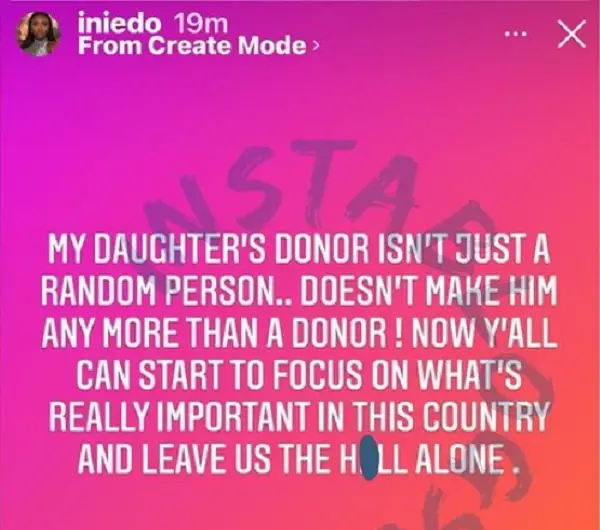 The actress's post may be connected to a recent viral post by a Waterz Yidana, a Ghanaian writer who accused her of destroying her daughter's life by using a random person's sperm.