The famous Arsenal football club has just announced that it has signed young Nigerian, Munir Muhammad Sada.
Munir Muhammad Sada is a young Nigerian from the northern part of the country and his name has been trending on social media today because the popular club has announced it has signed him.
His family and manager were present at the signing of the contract when Munnir Muhammad Sada joined the Arsenal kid's academy in England.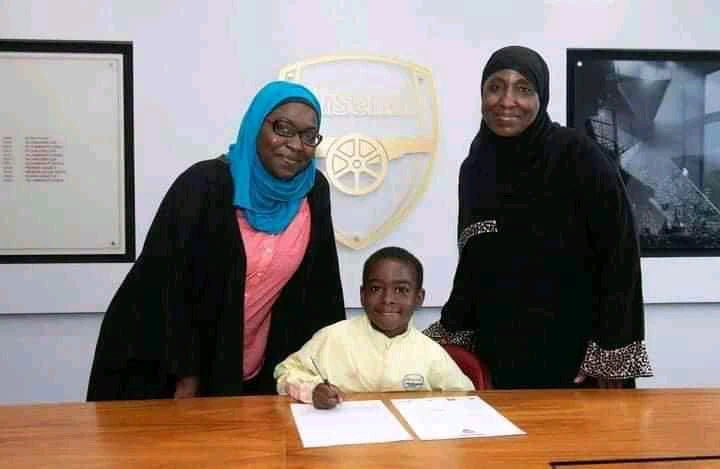 It is clear from the picture above that his parents are very supportive of his career as a soccer player.
Let's take a closer look at this youngster's profile.
How Old Is Munir Sada?
Currently, Munir Sada is nine years old, which means he was born in the year 2021
Where Does Munir Sada Come From?
Abdallah Yunus, the Senior Special Adviser (SSA) to the Kaduna State Governor on Media and Communication, identified Munir Sada as a native of Kaduna state from the Zaria Local Government Area (LGA).
Further, the SSA listed Munir as the first northerner to join Arsenal.
Career
He started playing football as a career right from his primary school, he became the best young player in his community, and now he is finally in England to pursue his dreams.