MTN Sim Registration Online 2022: Here Are The Steps You Need To Follow To Update Info Without Visiting The Office

---
There have been long queues at MTN offices across the country because of the recent MTN Sim Registration that ends on March 2022. 
Considering the fact that MTN is the largest Telco in Ghana, it is likely that there will be much pressure on MTN regarding the registration of all customers' SIM cards.
There has been a slowdown in the registration process in the past few days, and it is becoming more difficult to register more people every day.
MTN Ghana has developed a new online mechanism for you to fill in and submit your data to the MTN Ghana KYC (Know Your Customer) database.
The purpose of this article is to explain how you can update your details with MTN Ghana without having to physically visit their offices, thereby avoiding the long lines normally associated with this process.
MTN Sim Registration Online 2022 – What you need to do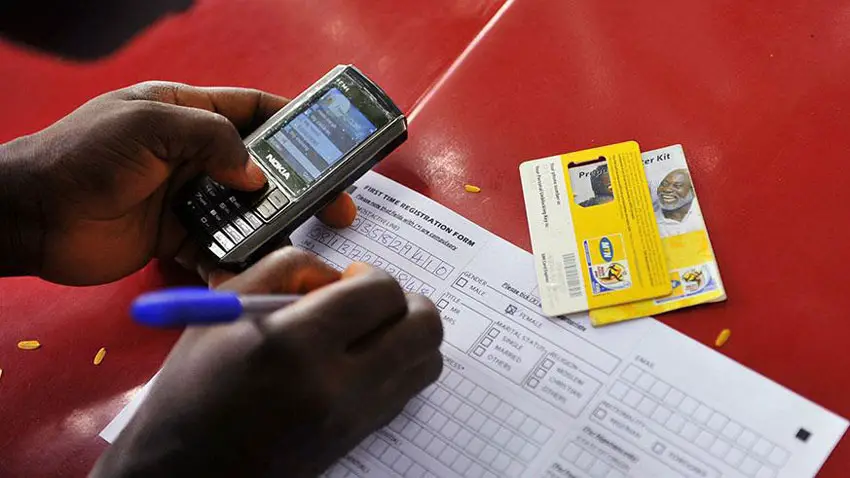 In order to be able to successfully register your SIM card/update your details, the following details will need to be available on your mobile/PC device:
Date of Birth
ID Card (Ghana Card)
Residential address (Ghana Post GPS code)
Soft copy of Ghana Card (Take a photo with your phone)
Soft copy of you holding the Ghana CARD (Clearly showing your face and
the ID Card)
After obtaining the necessary information, you are prepared to proceed.
Link your SIM Card with Ghana Card via USSD
It is very important that you follow the steps below in order to do the SIM Card reregistration in Ghana, to make sure you update your telephone number and to keep it secure.
Dial *404# on the SIM Card you want to register
Enter Ghana Card PIN
Confirm Ghana card PIN
Enter your Surname, First Name and other names
Enter your Date of Birth in the format DDMMYY
Select your Sex
Confirm details
Submit the details provided after confirmation
MTN Sim Registration Online 2022 – How To
After you have completed the first step, follow the steps below to update your details on the MTN Portal online:
Visit https://simregistrationupdate.mtn.com.gh/ on your phone/PC
Enter your phone number
Wait for OTP, enter the OTP and press enter
Fill in the details required on the page
Upload your Ghana Card soft copy
Upload a photo of you holding the Ghana Card
Check the agreement to data collection box
Click on Submit