NFL legend Jim Brown has died at the age of 87.
The NFL hall of famer and Cleveland Browns hero is widely regarded as one of the greatest players in the sport's history.
Brown died "peacefully in his Los Angeles home on Thursday night with his wife, Monique, by his side," a spokeswoman told the Associated Press.
His cause of death has not been made public.
As fans mourn the loss of this iconic figure, many are curious know -who Jim Brown's wife is.
Who is Jim Brown's wife?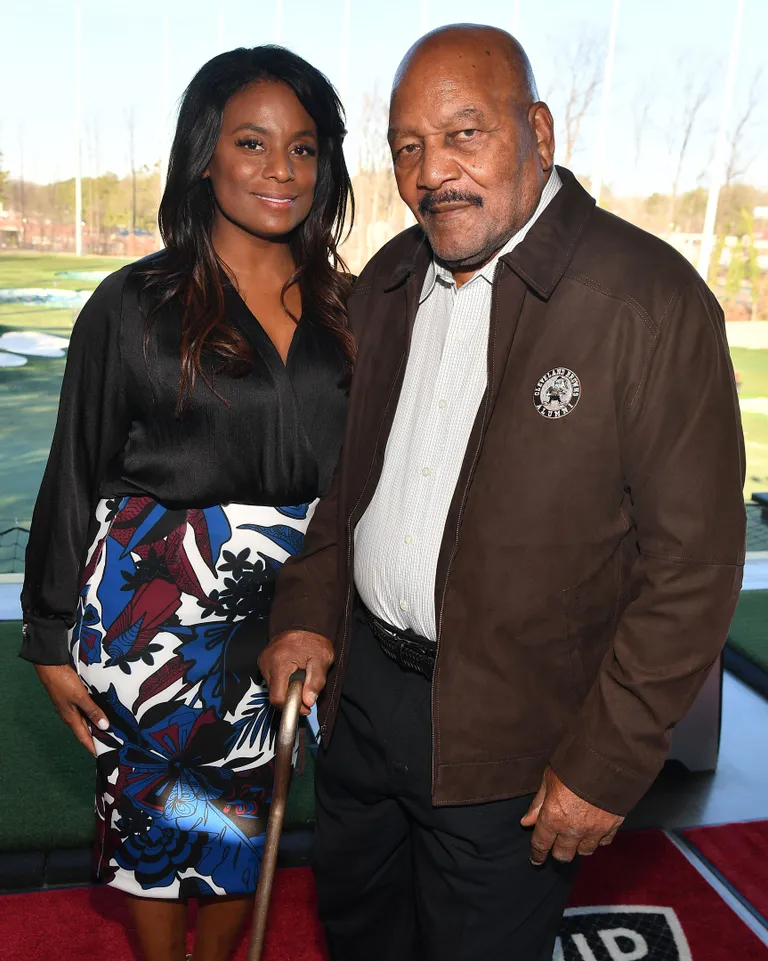 Monique Brown is the second wife of the late Jim Brown
Monique Brown first crossed paths with Jim Brown in 1995 when she was 21 years old, while he was 59.
At the time, Monique worked as a model and happened to be making an appearance at a TV station in Buffalo, New York, where Jim was being interviewed.
Despite the considerable age gap between them, they formed a connection that would endure over the years.
She once said:
"We've had our ups and downs like any other marriage, we've been together for 22 years […] There's no marriage of that length that hasn't gone through things, but I'm far from abused."
She has taken part in a number of projects, including Survival Arts (1993), Man, Moment, Machine, and Decisión final (2014).
They have two children, Aris and Kimberly, who are following in their dad's footsteps.
 

View this post on Instagram

 
Sometime ago, he was accused of throwing one of his girlfriends off a balcony in 1968, but the then-22-year-old refused to name him as the assailant.
His charge of assault with intent to murder was ultimately dropped.
Through the years, he faced many more charges involving battery and sexual assault.
The worst was in 1999 when Jim was convicted of smashing the window of his then-25-year-old wife, Monique.
He was, however, acquitted of making terrorist threats against her.
During the court proceedings, Monique decided to defend her husband. She claims she lied to detectives when she first said that she was beaten and threatened.
She also suggested that the police doctored the recording she made of the 911 call to make it seem as if her life was in danger.
Fact Check
We strive for accuracy and fairness.
If you see something that doesn't look right, email us at  [email protected]