One day after a coaches' disagreement during a youth football game in Lancaster, Texas escalated into a physical fight and fatal shooting, authorities are hunting for Yaqub Talib, the brother of former NFL cornerback Aqib Talib, who they've named as a "wanted suspect."
Mike Hickmon, 43, a coach for Dragon Elite Academy team, was shot and killed.
Hickman was shot three times in front of his nine-year-old son who was present .
Officers have identified a suspect involved in the altercation as Yaqub Salik Talib.
Talib is the brother of Aqib Talib, a former NFL cornerback.
Details of how, Mike Hickmon, a 43 year old Coach was gunned down following an argument between parents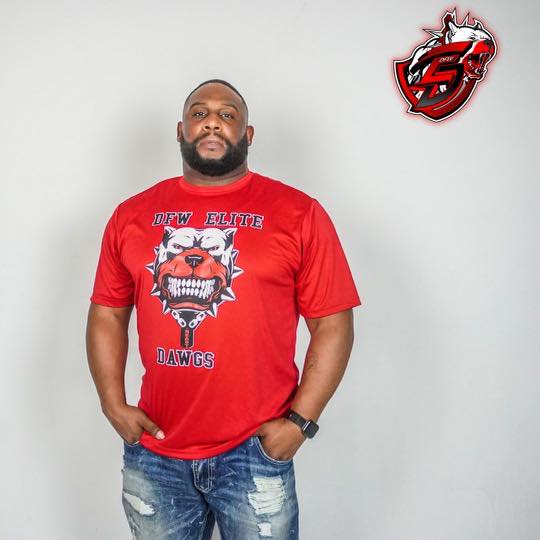 Video of the shooting shows a man wearing a black hoodie and hat pulling out a gun and firing.
In chaotic footage shot from the side of the field, parents can be heard yelling and arguing amongst one another with some talking to match officials at the culmination of the game before a scuffle breaks out on the grass.
Within the seconds, the brawl grew larger as more people ran to either join in or break the group up.
Five gunshots then rang out before the coach was seen lying motionless on the field.
Police said the victim, Coach Mike Hickmon, was transported to a local hospital for treatment where he was later pronounced dead.
Deepest condolences with thoughts and prayers to the family, friends, former teammates, and players of Coach Mike Hickmon, who was tragically murdered at a little league football game that took place yesterday evening in Lancaster Texas.. The adults are always ruining it for kids pic.twitter.com/easHjoeQk7

— Black Flyte Time (@FlyteBlack) August 14, 2022