Michael Essien has thrown his weight behind the LGBTQ+ community in Ghana after Akuffo Addo ordered for the movement's office in Accra to be shut down.
In an Instagram post, Michael Essien indicated that Ghana supports equality, hence the voice of the LGBT must also be heard.
"We see you, we hear you, we support you. Our LGBTQIA plus Community in Ghana #ghanasupportequality 🇬🇭🤝🏿", he wrote.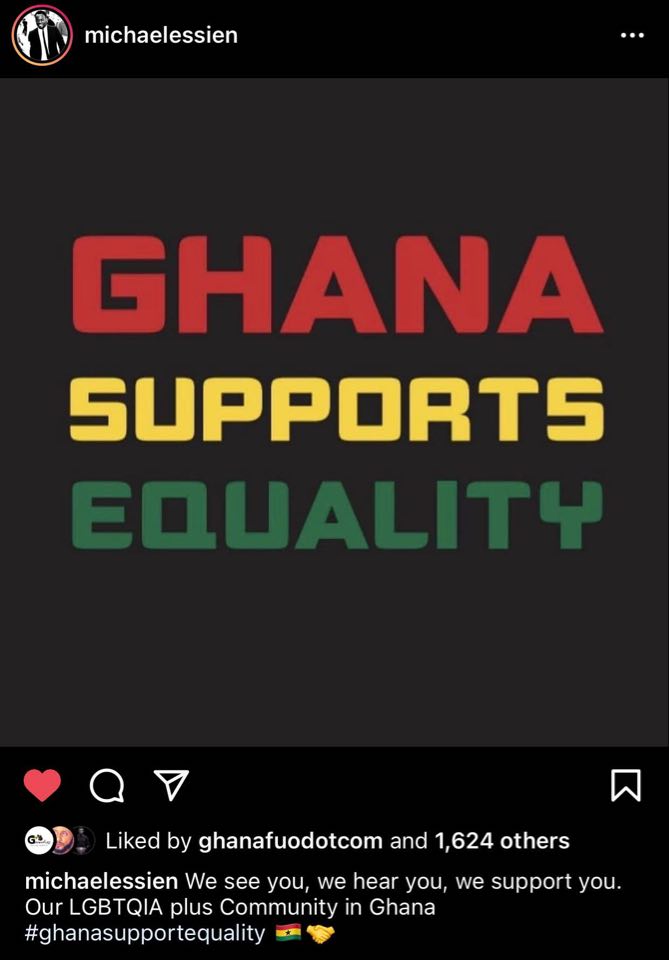 Meanwhile, President Nana Addo has come out to say clearly that same-sex marriage would not happen under his Government.
"I have said it before, and let me stress it again, that it will not be under the Presidency of Nana Addo Dankwah Akufo-Addo that same-sex marriage will be legal," he said Saturday.