Love Island fans rejoice! The highly anticipated summer season is just around the corner, and the exciting line-up of cast members has been officially unveiled.
Among the hopeful singles vying for love and romance is Mehdi Edno.
As viewers gear up for eight weeks of thrilling twists, heartfelt connections, and fiery drama, let's delve into everything you need to know about Mehdi Edno.
Who is Mehdi Edno? Age, profession etc.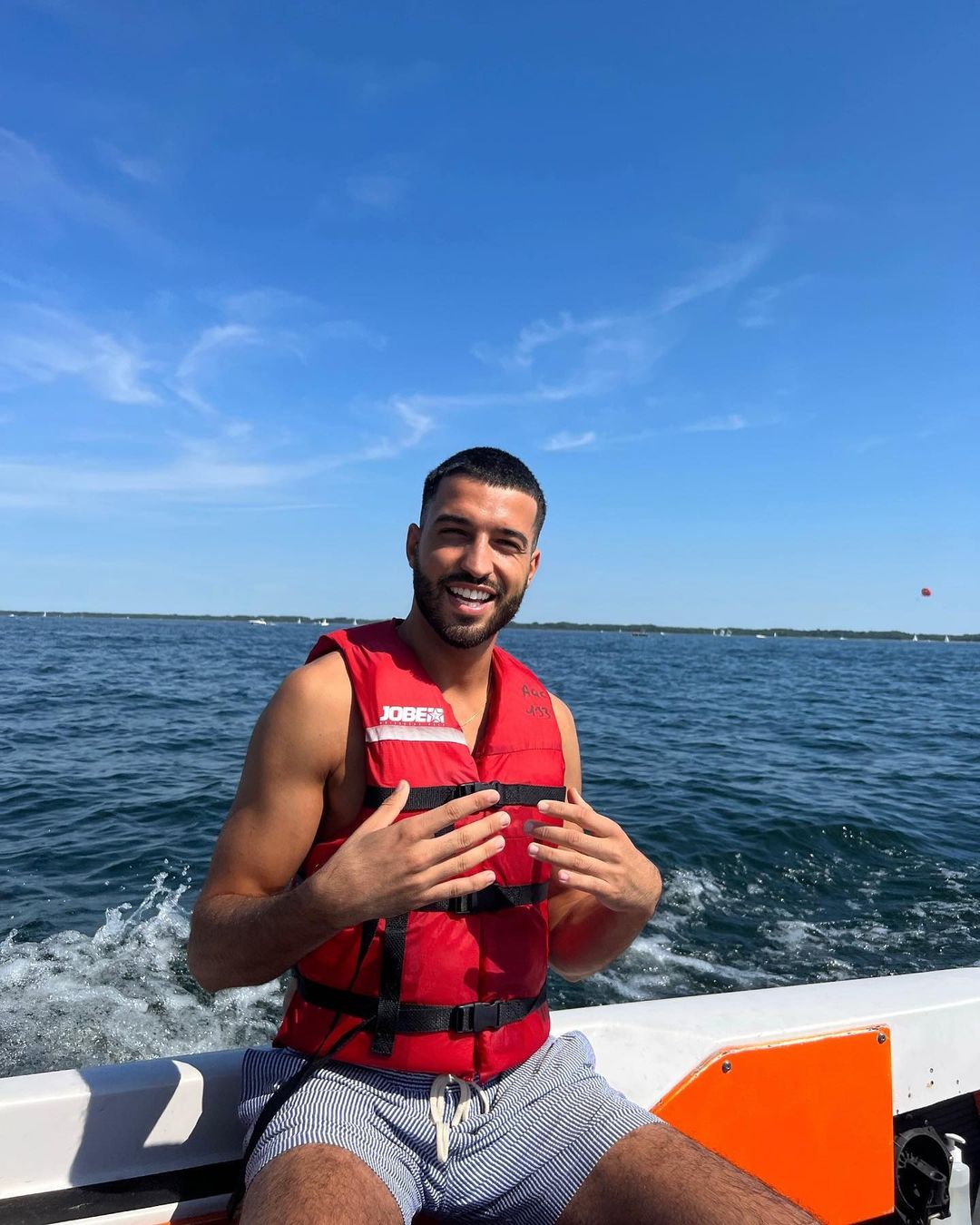 Born in 1997, Mehdi Edno is currently 26 years old and ready to embark on a new chapter in his life.
Mehdi Edno is a French model, communications manager and Love Island 2023 cast emeber.
Despite being occupied with work and pursuing his Masters degree in recent years, Mehdi is now determined to prioritize finding love.
In an interview with ITV, he expressed his eagerness, stating, "I've been busy for the last few years with work and doing my Masters degree, but now I'm done with the busy schedule and ready to find love."
The Charms of Mehdi Edno
When it comes to wooing the ladies, Mehdi has a secret weapon—his native language.
Fluent in French, he knows just how to capture attention. "I'd simply start by speaking French; that usually gets girls interested," he revealed.
However, Mehdi understands that there's more to attraction than mere words and looks.
While physical appearance matters to him, he values a good sense of humor, outgoing nature, and a shared appetite for adventure in his potential partner.
A Glimpse into Mehdi Edno's Instagram World
 

View this post on Instagram

 

For those curious about Mehdi's life outside the Love Island villa, he maintains an active presence on Instagram.
Although his posts don't reveal much about his personal life, they do showcase his adept selfie-taking skills and provide glimpses of his love for travel.
It's safe to say that Mehdi enjoys capturing moments and sharing them with his followers, keeping them intrigued and longing to learn more about his experiences.
The Love Island 2023 Contestants
Mehdi Edno is not alone in his quest for love.
The initial roster of ten captivating individuals set to enter the Love Island villa has been unveiled, and they promise to bring an array of personalities to the screen.
Joining Mehdi on this thrilling journey are:
Andre Furtado – Business Owner
Jess Harding – Business Owner
Mitchel Taylor – Gas Engineer
Catherine Agbaje – Real Estate Agent
George Fensom – Business Development Executive
Molly Marsh – Actress and Content Creator
Ruchee Gurung – Beautician
Ella Thomas – Supermodel
Tyrique Hyde – Semi-Professional Footballer