Medikal, has offered to join Sister Derby and Strongman to remix Eno Barony's 'Force Dem To Play Nonsense' song.
The original track attracted wild attention on social media over the fact that Eno previously fired shots at Medikal so parading his ex-girlfriend and Strongman who has also had beef with the AMG rapper, was an eyebrow-raising move.
But the song came out later and it was without any deep jabs to Medikal, however, he has been unhappy over how Eno Barony has been coming after him and he once dissed her that she looks like a corpse.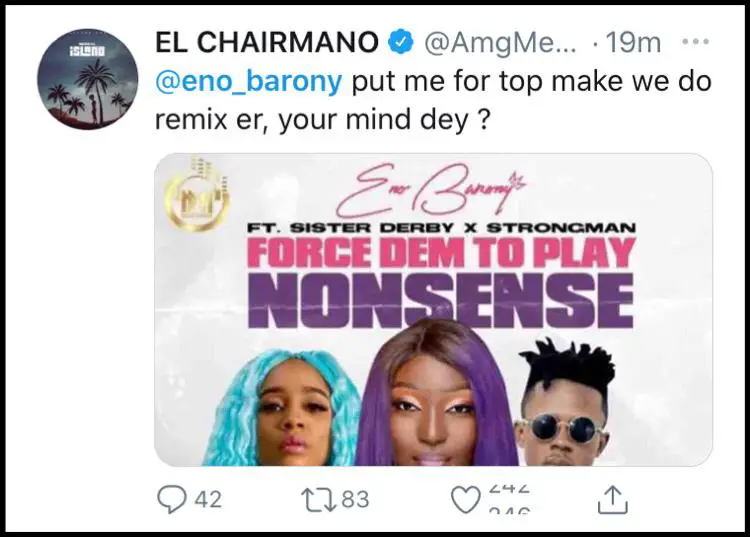 Fast forward, Medikal wants to hop on Eno's song just when she released 'Game of Thrones' to address losing the 2020 VGMA Best rapper to Kwesi Arthur.
According to the rapper who is expecting his first child with actress Fella Makafui, he was watching the VGMAs show again this morning and he tweeted most of the things running through to his mind.
He praised Eno for her rap skills and even went on to say he wants to drop 'some wicked Hiphop tune' with Strongman too before the year ends.