Medikal Expecting His First Child
Rapper Medikal has said he is hoping to have a child soon.
During a question and answer session on Twitter, a tweep asked him when he is having a child.
"When is young Medikal coming out to this world," the tweep asked.
To this, he replied, "Hopefully soon."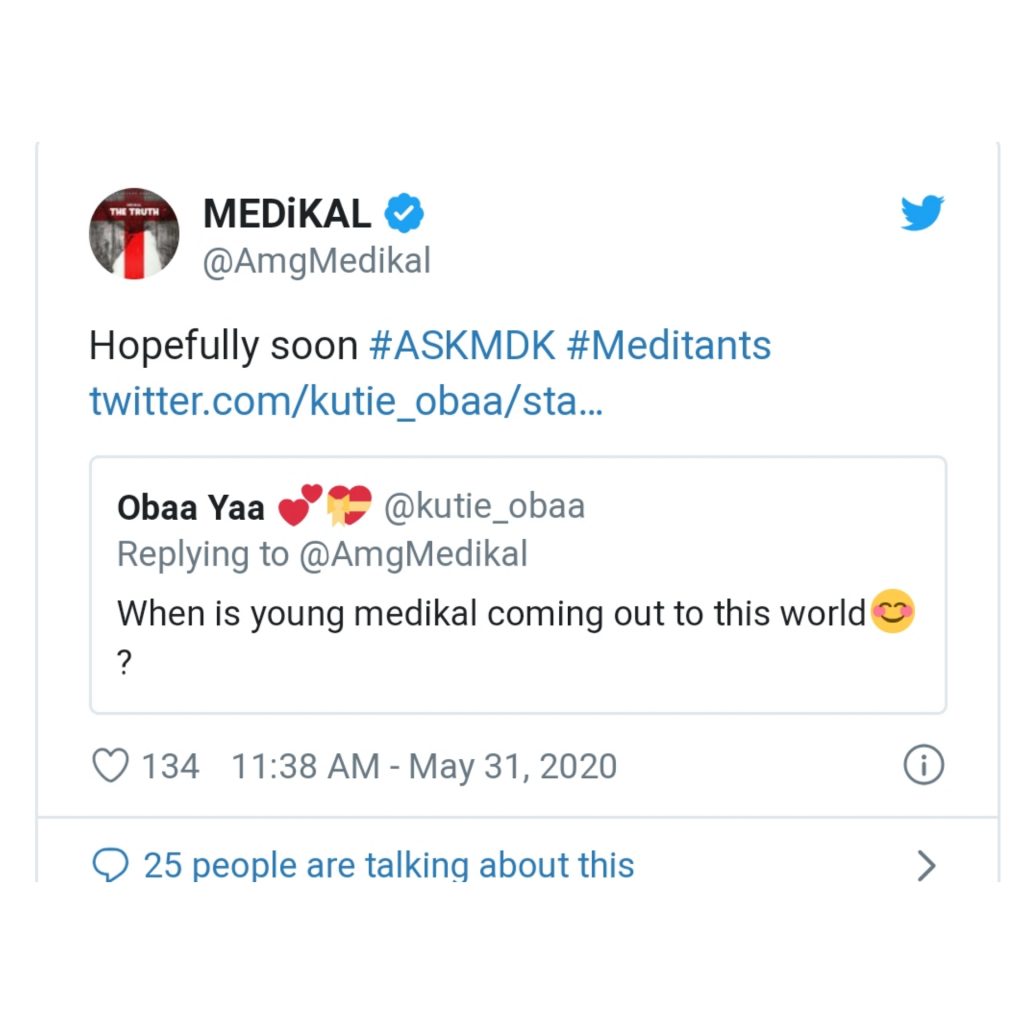 However, when another tweep asked if Fella is already pregnant like the rumours say, he swerved the question by simply saying "Next question"
He, however, noted that the reason he loves Fella so much is that she used 'juju' on him adding that the weather determines how often they have sex.