The individual allegedly responsible for a Texas mall shooting has been identified as Mauricio Garcia.
Mauricio Garcia who was 33 years old, worked as a security guard, but it is unclear if he worked at Allen Premium Outlets.
An email account called "deathdestructionandlove" was listed in association with Garcia in records.
His brother, Christian Garcia, whose address is listed as that of Mauricio's per records obtained, has several criminal records, including burglary of habitation and public intoxication.
Dressed in full SWAT garb and armed with an AR-15 and a handgun, he opened fire outside a H&M store on a busy Saturday afternoon in Allen, Texas.
He was killed by an unnamed cop – who was on the scene for an unrelated call but rushed over when he heard the gunshots outside the H&M.
FBI and police raided dead Mauricio Garcia's Dallas home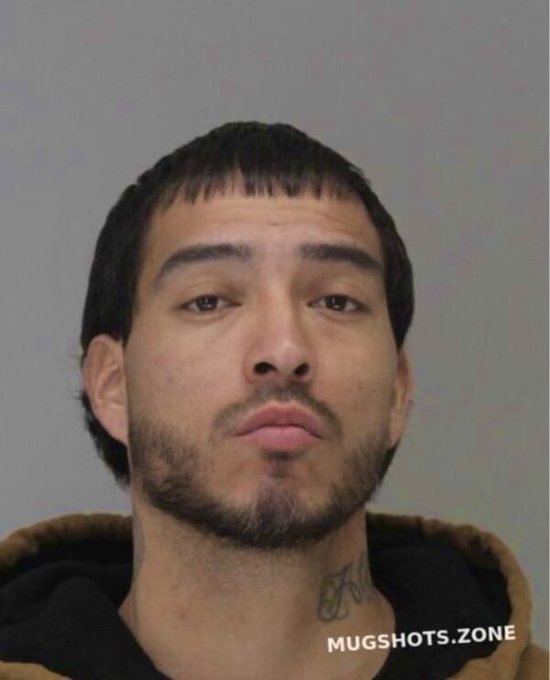 Later Saturday night, there were multiple FBI agents inside a home in the northeast patrol division of Dallas, and there were Dallas Police outside.
Multiple sources say this is the home where the suspected shooter, Garcia, lived along with his parents.
The sources said the FBI also went to and searched an extended-stay motel where Garcia had been staying.
The FBI confirmed they were in two different locations as part of the investigation Saturday, but they did not provide more details.
Sources said the agents on Saturday were inside the home in northeast Dallas talking to the suspect's family. They had also asked for a translator while they were there, according to the sources.
FBI agents showed up Saturday evening, neighbors said, and had been there ever since. They say the suspected shooter was in his 30s and had lived here for as long as anyone can recall.
They say he drove a gray Charger that was always parked in front of the home — except in the last few weeks, when they noticed he had not been around.
Neighbors say they don't recall any police activity or problems at the residence.
Neighbors say the suspect always wore some kind of security guard uniform, although no one says they ever saw him with any kind of weapon. They say he was very quiet, but they say they did notice certain unusual and quiet behaviors.
Federal agents will likely spend days — or even weeks — going through all of the suspected shooter's belongings, computers, phones and anything else they can find to determine a possible motive in the shooting.
Dallas Police Department computers are still down after the city's system was attacked by ransomware on Wednesday, so it's hard for them get information on prior calls to the home, they say.
Fact Check
We strive for accuracy and fairness.
If you see something that doesn't look right, email us at  [email protected]